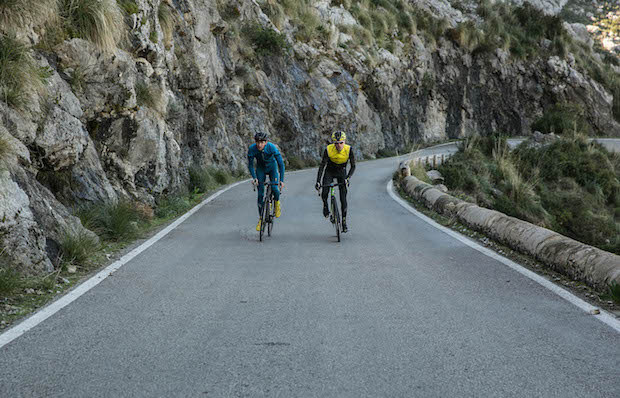 With 26 hairpin bends, including its iconic 270° twist right at the very summit, there's little wonder why the road from Sa Calobra to the Coll dels Reis is the most famous on the whole of Mallorca.
Starting at a tiny port, home to no more than around 30 people, the only way is up…..unless you happen to have a boat that is! Interestingly, Sa Calobra has adopted the name of its starting point and not its summit, which is the Coll dels Reis.
Having spent several training camps in Mallorca throughout his pro career Fränk Schleck knows the island well so The Col Collective thought it would be interesting to get his take on the climb, along with a few pointers and climbing tips along the way.
Just shy of 10 kilometres in length and with an average of 7.1% Sa Calobra may not have the raw numbers to rival the big climbs in the Pyrénées or Alps but that doesn't stop it being an icon in its own right, with over 50,000 riders clocking their times on Strava to date and the top dogs going well under 30 minutes to the summit!
Start: Sa Calobra Length: 9.4 km
Highest Point: 682m
Elevation gain: 682m
Max gradient: 11%
Average gradient: 7.1%