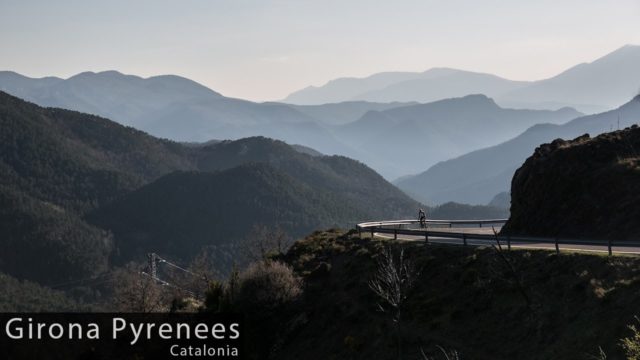 The Col Collective last video saw Mike Cotty take on the Vallter 2000 climb in Catalonia, and he's stayed in the same region for his latest offering as he tackles the ascent to tackle the Coll de La Creueta.
"Today we're heading off on an adventure in an area I've been quietly intrigued by for quite some time but never really had a chance to explore, so we got the maps out and headed 100km northwest of Girona to the ancient village of Ribes de Freser in the Vall de Núria, Catalonia.
Such is the nature of every good exploration I wasn't quite sure what we'd find on the road, I'd only seen the Serra de Montgrony National Park in photos up until now so wondered if it would live up to expectations?
Naturally I was keen to find some climbs but instead of researching every pedal stroke of the way I was excited to head into the unknown, immerse myself in the landscape and let the day bring what it may. I could see the profile topped out at close to 2,000m elevation so with that in mind it would always be a good day!"
Start: La Pobla de Lillet
Length: 21km
Summit: 1,888m
Elevation gain: 1,044m
Average gradient: 5.2%
Max gradient: 13%