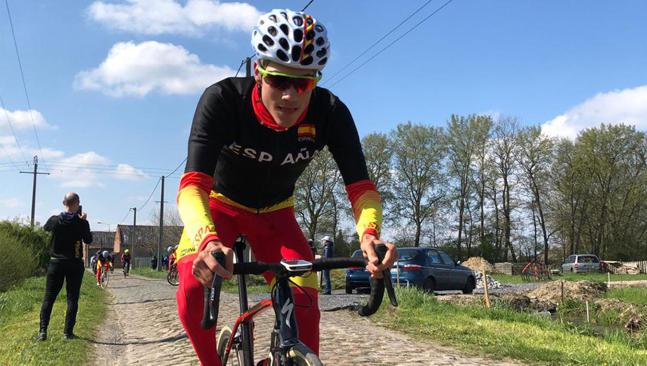 UAE Team Emirates has announced the signing of the young Spanish rider Juan Ayuso on a five-year contract.
The 17-year-old, who already has six wins in 2020 alone, said he's thrilled to make the move to UAE Team Emirates.
Ayuso will spend his first contract year with the WorldTour squad's development team before gradually moving up to the pro ranks.
"At the moment, I'm an all-rounder but I think in the future I will head towards being more a climber," he said.
"My first contact with the team was through Matxin [Fernandez] mid-way through last season, then I got to know the team a bit better at their training camp last winter, where I had the opportunity to see how the team actually worked,' he added.
"I was really impressed on how well the team was structured and the great atmosphere between the riders. The decision of choosing UAE ahead of any other team is because the teams mentality is very similar to mine; a very ambitious mentality with a very hard work ethic behind it. The team is relatively new, and it is taking huge steps to improve each year. I have no doubts that the team will become the best team in the World Tour in the near future," Ayuso confided.