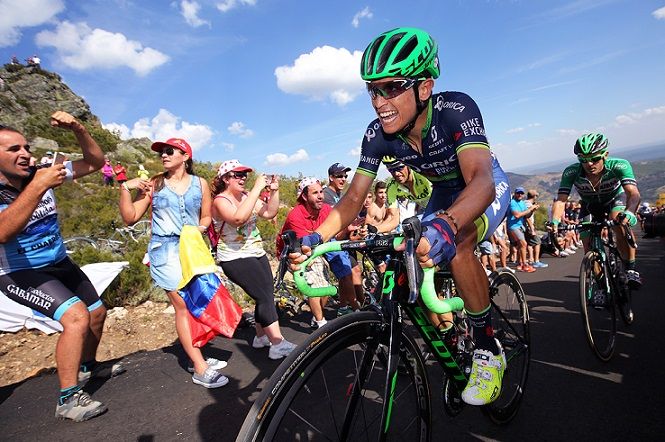 Simon Gerrans believes that his teammate Esteban Chaves can beat Tour de France champion Chris Froome at the start of 2017 season. 
"I'm not sure of Sky's complete line-up or who else they are bringing out, but I think Esteban will have probably the upper hand on Chris at the Herald Sun Tour, purely because he's going to have the Tour Down Under in his legs," said the Australian.
"He's a guy who comes out in good shape early season anyway after doing a block of training in Colombia. I think we should have the upper-hand on them through options and through more racing than Team Sky."
Team Sky led the general classification from stage one onwards at the race in 2016 with no other team able to match its diesel engine that typically dictated terms from the front of the peloton.
"They win many, many races in that way so it's a formula that works for them, and when you've got the strongest guy in the race to finish it off it's a pretty reliable way of winning. If that's the tactic they employ, we've got to try and combat it. It depends how well Chris is going and what sort of emphasis he is putting on his condition in January. But if he's in really good shape it's a sure fire way to get a result," added Gerrans.
The rider, who already won the Herald Sun Tour twice, is going to work with Chaves in the Australian races.
"We'll play off each other's strengths. Course wise, the Tour Down Under probably suits me a little bit better and the Jayco Herald Sun Tour probably suits Esteban a little bit better. I think we both should be in good condition, and having a couple of options is going to be an advantage to the team," he concluded.