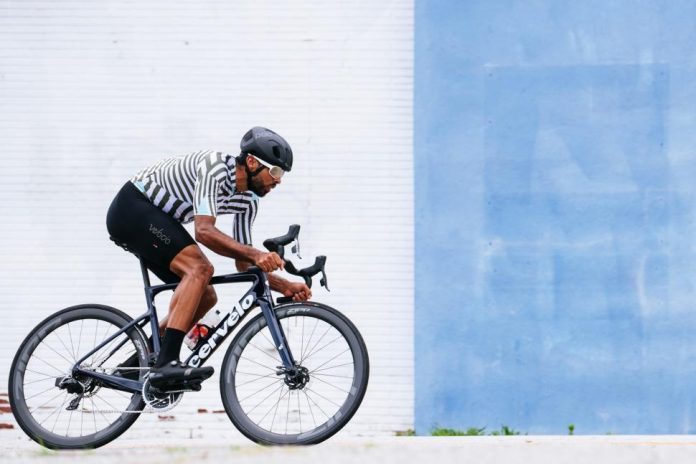 Cervélo has unveiled a new range of road bikes called Caledonia, offering slightly relaxed geometry and increased tire clearance in order to tackle a variety of riding conditions.
The company looked back to 2011 for some ideas about how to make a road bike suited for rough surfaces, gravel and some light bikepacking. That year, Johan Vansummeren won Paris-Roubaix on a Cervélo R3 Mud, a model that was hard to come by outside the pro peloton.
"Pushing away traditional boundaries and genres, Caledonia is a race-bred bike that extends versatility and inspires confidence. We have applied knowledge gained from our  extensive library of tube shapes to create a race bike that excels on variable road surfaces, striking a balance between durability, light weight and aerodynamics", says Cervélo.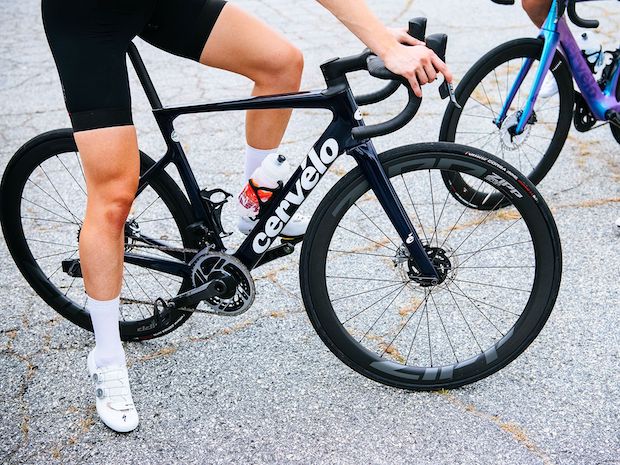 "Stiffness has been tuned to match that of [our] Aspero [gravel bike], while tube shapes have been placed in a layout that achieves the desired compliance to counter the frame deflection experienced by this rider. Geometry has been designed to slow down the handling informed by a specific use case, Paris-Roubaix, making the rider more comfortable, more confident and faster. Versatility extends to clearance for up to 700 x 34mm tires, and a full proprietary mudguard compatibility".
The Caledonia is offered in two versions, the Caledonia and the Caledonia-5, which are both made of carbon fiber, have the same geometry and are disc brake-specific.
However, the Caledonia-5 features a lighter frame and offers complete internal cable/hose routing for models with electronic shifting, whereas the Caledonia exposes cabling/hosing between the handlebar, frame and fork.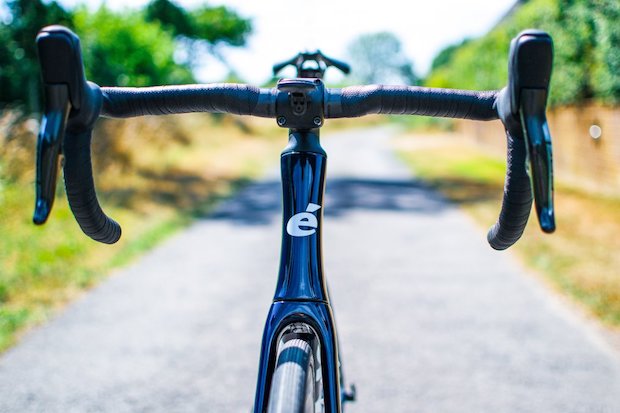 "We continue to refine our internal cable routing solution; this has been an evolution of the S3, and is the latest step in our pursuit of integrated refinement across all fit ranges," says Cervélo.
"Having a clean and refined cockpit that is difficult to use or maintain is no solution at all, [so] split spacers carried forward from S3 allow you to adjust stack without re-cabling," the brand adds.
According to Cervélo, frame weights for the Caledonia-5 are 936g for the frame and 370g fork, while the lower-spec Caledonia tips the scales at 1,031g and 432g respectively. Interestingly, both frames possess the same level of stiffness.
Additionally, the Caledonia-5 has what Cervelo calls a "forehead" and "chin" at the top and bottom of the headtube, allowing the headset bearing cover to be swapped between 7mm and 22mm – effectively changing the stack height.
For instance, the maximum stack on top of the headtube is 62mm, namely using the 22mm cover and 40mm of interlocking spacers.
Another feature that highlights the Caledonia-5, is the same downtube cable entry port found on Cervélo's R3 road bike, while a junction box sits in the same space to accommodate Di2 electronic shifting.