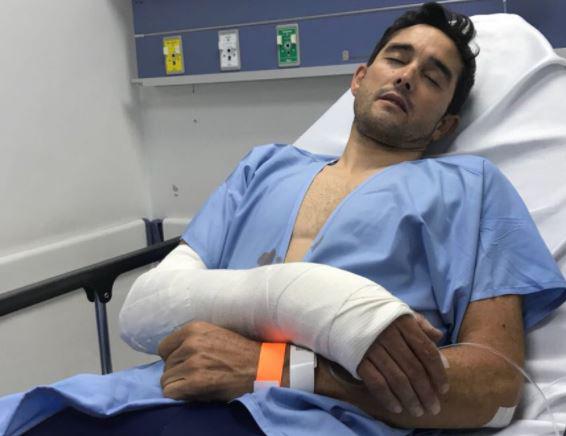 Oscar Sevilla has suffered a broken wrist after being attacked by five thieves and robbed of his bike while training in Colombia.
The thieves took his bike, worth more than $10,000, along with his helmet and glasses, and made off in a taxi waiting on the corner of the road.
The rider's wife Ivone told the Caracol radio station: "This morning Oscar went out to train like every morning, at around 6am, in Bogota.
"Five young people assaulted him, pushed him, beat him up. A taxi was waiting on the corner and they took his bike. He's very down about it because that type of fracture takes a while to recover and he was due to travel to Spain to race.
"He's very disappointed because this is what we see on a daily bases in Bogota.
The 41-year-old has been based in Colombia for the past seven years and now rides for Team Medellin.
"Because of the fall, he fractured his right arm," said the rider's daughter Luna to the Colombian Cycling Federation. "Some neighbours picked him up from the ground and took him to the Fundacion Santa Fe, where he underwent the surgery.
"He was in bad condition but with the surgery and with God's will, he will be as good as new."