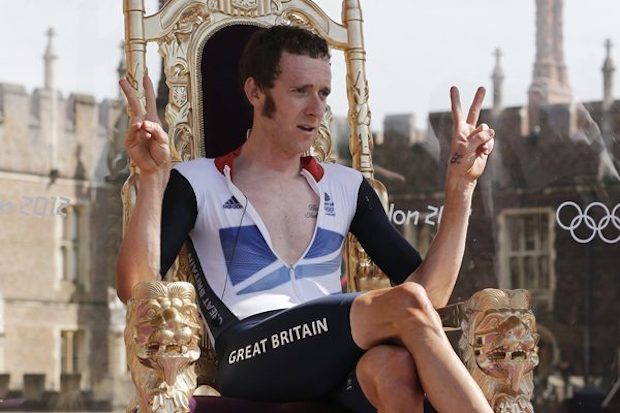 In an interview with a Belgian newspaper, Bradley Wiggins said the he never saw the famous "jiffy bag" and that the UK Anti-Doping investigation was arranged to destroy him.
Two investigations failed to prove the contents of a medical package delivered for Wiggins at Criterium du Dauphine in 2011. The 2012 Tour de France winner's therapeutic use exemptions (TUEs) were released by hackers in 2016.
"The claim that the package was for me does not make sense. I never saw it. What was in it? I would not know. Maybe it was a dildo for Dave Brailsford," Wiggins told Het Laatste Nieuws.
"I hear that they now have a WhatsApp group at Sky. When the riders leave the dinner table, they note everything that is left, every day. They weigh the rice and the pasta that is still on the table and say, 'Okay, the riders have left 600 grams of rice and 400 grams of pasta'. They calculate how many calories the riders have not eaten. They put that in the WhatsApp group.
"But if they do that, why is something as simple as keeping a record of a package sent from Manchester to the Dauphiné not possible? Just a piece of paper: 'this was in the package, DHL has sent it, here it is signed off'. Why did they have to lie about that? If they had, I could have continued with my life."
"There was no research. They had one witness. Someone with a motive – if it is who we think is the witness. They have taken the word of that witness for truth,"
"It was all set up to destroy me. And that because of what happened to British Cycling before the 2016 Games. I did not come to the defence of British Cycling. They had not forgotten that. Gradually it becomes clear that those stories about me are not very good. There are now questions about the Parliamentary inquiry committee. They have admitted that their report is based on that one testimony. The last word about that has not yet been had."