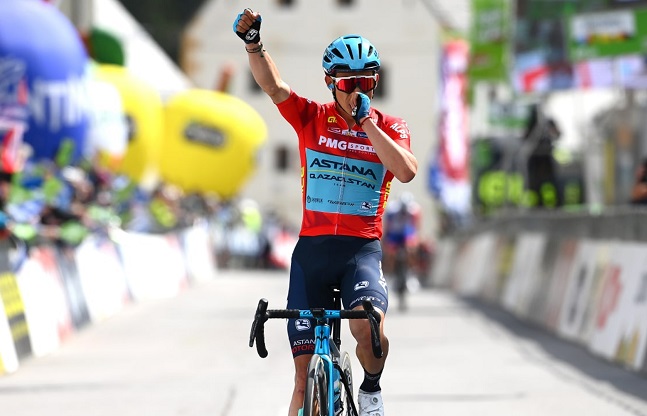 Miguel Angel Lopez has found a team for 2023 after his resignation from Astana, reports Revista Mundo Ciclistico.
The Colombian climber will soon sign a contract with a continental team from his own country, so that he can continue to compete in national and international competitions.
The name of the team is not public yet, but the name of Team Medellin is circulating on social media, where Lopez would become a teammate of veteran Oscar Sevilla. Lopez could already make his debut in the Vuelta a San Juan in January.
The 28-year-old is currently in Colombia to train. Two weeks ago he was fired by Astana Qazaqstan, because the team Kazakhstan had received more information and evidence about Superman's ties to the controversial Spanish doctor Marco Maynar.
In July, the Colombian was suspended for a short time, but then he was quickly allowed back into action because there was no evidence. After that, Lopez finished fourth in the Vuelta a Espana, but at the end of 2022 things changed again. Several arrests were made and Astana received information from the investigation and they had to fire him.
The climber himself denied involvement and indicated that he was considering legal action.
"There are no new facts that justify such a decision. There are no new facts that were not known or reported before November 2022," Lopez said through a lawyer.