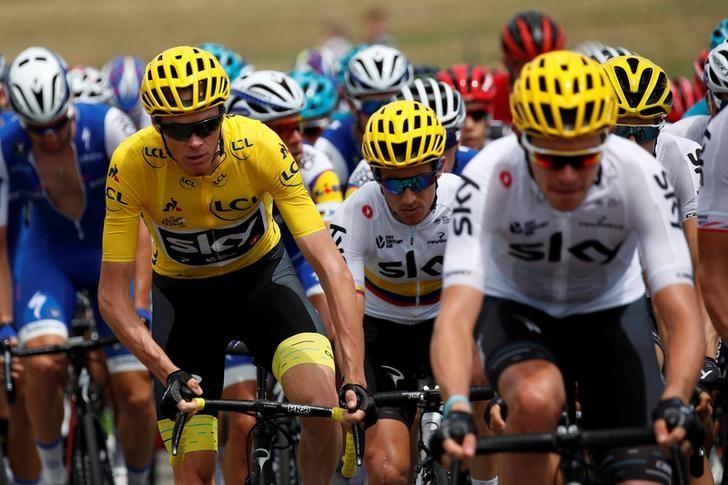 The box of testosterone patches that was delivered to the Team Sky and British Cycling headquarters in 2011 may not have been ordered in error, according to a new report.
Britain's General Medical Council (GMC), which has been investigating British Cycling, may have found evidence that the testosterone was ordered purposefully and delivered to the National Cycling Centre in Manchester. In a subsequent effort to hide the order, a request was made of the supplier in Oldham asking him to send an email stating that the package had been sent in error.
The velodrome in Manchester is the headquarters of both British Cycling and Team Sky.
In March 2017, Dr Peters, who is the Team Sky psychiatrist, and used to work as the head of medicine at British Cycling, told the Sunday Times: "I was with a colleague when the order arrived and it was immediately brought to our attention.
"Dr Freeman, responsible for ordering medical supplies, explained that the order had never been placed and so must have been sent in error. He contacted the supplier by phone and they confirmed this. I asked Dr Freeman to repack and return it to the supplier, and to make sure they provided written confirmation that it was sent in error and had been received."
For Team Sky and British Cycling, it could prove hugely damaging even after the Bradley Wiggins Jiffy bag controversy and the current situation surrounding Chris Froome's adverse analytical finding at the Vuelta a Espana last September.