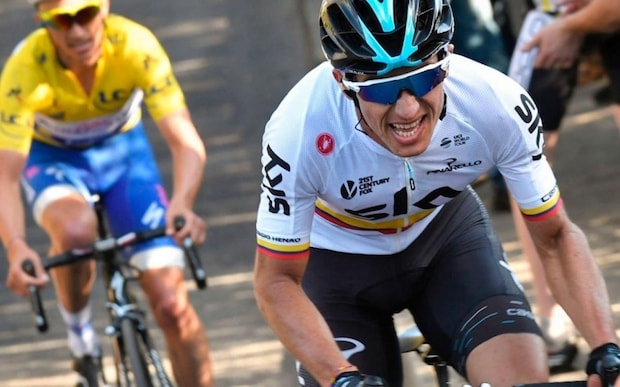 Team Sky has confirmed their  line-up for this year's Paris-Nice, with defending champion Sergio Henao and Wout Poels spearheading the squad.
Fresh from a good performance at the Ruta del Sol, Wout Poels is hoping for more of the same as he makes a long-awaited debut at Paris-Nice.
"Ruta was a really nice race and good for the confidence, especially after Valencia where I'd expected a little bit more," he explained.
"It's always nice to do the race after and realise you have good legs again. So it was an enjoyable race and nice to take the second place and a stage win.
"Then I went straight to a Tenerife training camp. We did a few good blocks with a nice group of guys. The weather was pretty changeable out there – one day good, one day bad. We still did all the training that we set out to do, although probably not in the best weather conditions. One day it was snowing, one day it was raining etc. But maybe it's not so bad, Paris-Nice is next up and it's probably going to be cold anyway, hopefully not so wet. We have to deal with these conditions in the races anyway, especially at this time of year, so sometimes it can be a good thing to train in a bit of bad weather."
Team Sky for Paris-Nice: Sergio Henao, Wout Poels, David de la Cruz, Sebastian Henao, Diego Rosa, Ian Stannard and Dylan van Baarle.