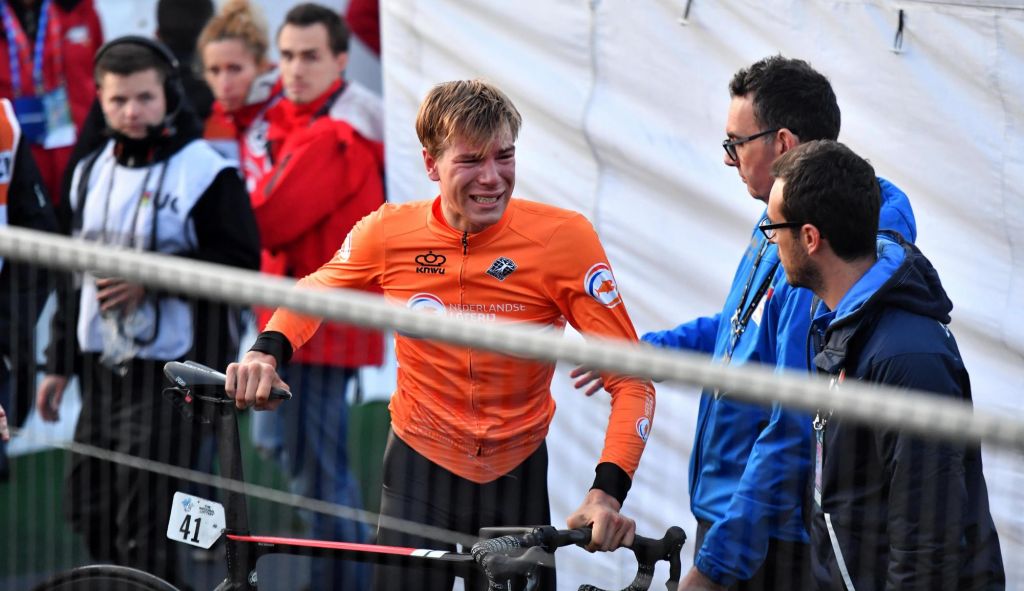 Nils Eekhoff is taking his disqualification of the U23 road race of the World Championships to the Court of Arbitration for Sport (CAS).
The Dutchman had crossed the line first in the U23 road race, but the race jury ruled that the 21-year-old had illegally drafted his team car as he chased back to the peloton following a crash early in the race.
As a result, Eekhoff was disqualified, bursting into tears as he was led away from the podium area, with the victory instead being awarded to the Italian rider, Samuele Batistella.
The rider is receiving the support from the Dutch Cycling Association in his challenge at the CAS. The federation is mainly focused on the rules not being applied consistently throughout the season.
"The application of that rule must be different," Dutch national coach Thorwald Veneberg said. "Nils must also be clear why that decision was made at that time, because we do not have it at the moment.
"This way, maybe something can still come out of this situation. At least that they take a good look at those regulations and their application. And then we will see which result we get."