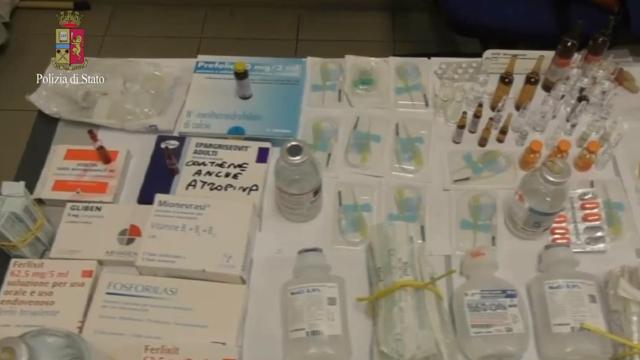 A series of arrests have been made following an anti-doping bust of one of Italy's biggest amateur cycling teams, police said on Thursday.
Police raided several premises in the Tuscan town of Lucca and detained the team owner of Altopack-Eppela, a former sports director, and a pharmacist who allegedly supplied the cyclists with drugs prohibited without a prescription.
It is claimed the team president encouraged riders, many of whom were very young, to use the doping products which included growth hormones and opiate-based painkillers. During the investigation, 25 vials of EPO were seized
The police anti-doping unit in Lucca was launched after the death of Linas Rumsas, on of former Lithuanian professional cyclist Raimondas, who died following a heart attack in May 2017. Rumsas Senior tested positive for EPO at the 2003 Giro d'Italia and was suspended for one year.
The investigation that led to Thursday's arrests however does not concern 21-year-old Rumsas, who the prosecutor in Lucca suspects died as a result of the use of banned doping substances.
"Since the young man, in the weeks leading up to his death, had obtained excellent placings in particularly tough races, far superior to those obtained in the past, the suspicion immediately arose that the sudden death was due to the use or abuse of unauthorized drugs," police told a press conference.
"The investigation has revealed the existence of a real partnership aimed at facilitating doping practices," police said.
Team owner, Luca Franceschi, "recruited the most promising cyclists, motivated them to take drugs and procured doping substances for them, including EPO [erythropoietin] in microdoses".