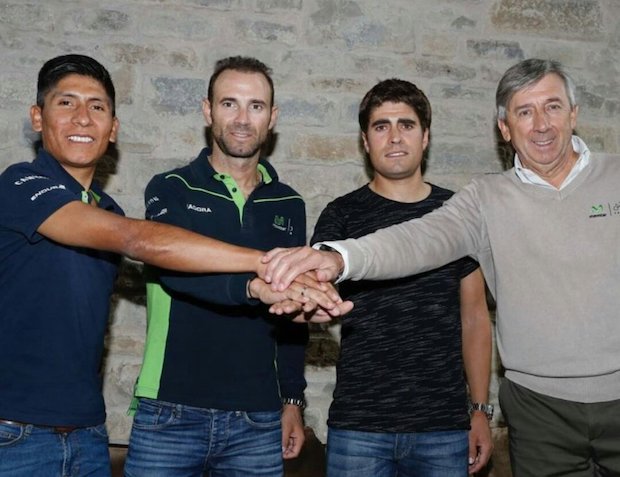 In 2018, Mikel Landa will join Nairo Quintana and Alejandro Valverde in spearheading the Movistar men's team's Grand Tour aims, with a solid line-up of climbers and domestiques to back them up.

"Nothing is off the table," said Eusebio Unzué at the team's annual fall get-together. "We'll wait to see what the Giro comes up with, but why not have all three at the Tour? It's possible the Tour might be the first grand tour of the season for all three of them."
"Why not have myself, Nairo and Mikel race the Tour?" Valverde added. "It would be a lot of fun. Imagine having the three of us, backed up by five strong riders, I think we could really light up the race,".
"With the way this Tour route looks, I really like it, and I think it could be very interesting to have all three leaders there. We'll see."
"I want to race the Tour. I am not going to deny it," Landa said. "I still have to see what the best for the team. We are waiting to see the Giro route."
"Initially, the arrival of Landa allows us to cover all of our bases," Unzué said. "The season is very long, and there are many objectives. There is enough space for everyone to have their opportunities."
"Having Mikel on the team will only make us stronger," Quintana said. "We've always had the assurance of Alejandro, so with Mikel, it makes the block of the team as strong as any in the peloton. Mikel can help us when it comes time to attack."