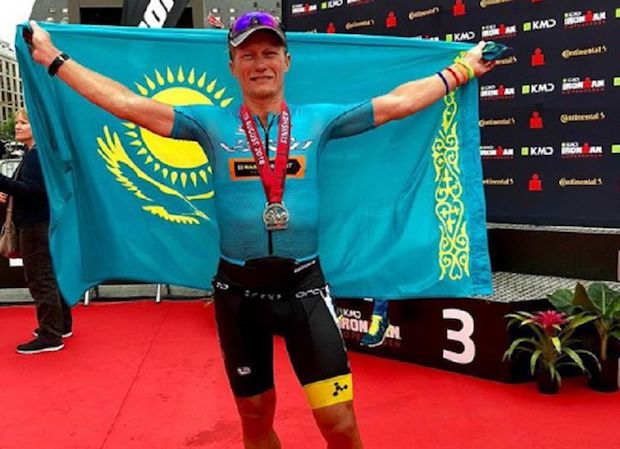 Alexandre Vinokourov qualified for the Ironman World Championships by finishing second in his age category at an Ironman in Copenhagen, Denmark.
The length of the distance in Copenhagen was traditional for all complete Ironman: 3.8 kilometers of swimming, 180 kilometers of cycling, as well as a running marathon (42.195 meters).
Vinokourov, who in 2012 became the oldest male Olympic road cycling gold medalist at age 38, completed Sunday's Ironman in 9 hours, 4 minutes, 16 seconds. The winner of the 45-49 category Dane Ulrik Jespersen took eight hours, 55-24. The overall winner Frenchman Cyril Viennot finished in seven hours, 59-52.
The Olympic champion swam the 3.8 kilometres in one hour, 14-36 minutes, rode 180 kilometres in four hours, 19 minutes – eighth best overall – and completed the marathon in three hours, 20 minutes.
Placing second in his category earned Vinokourov a spot in the Ironman World Championship in Hawaii on October 13.