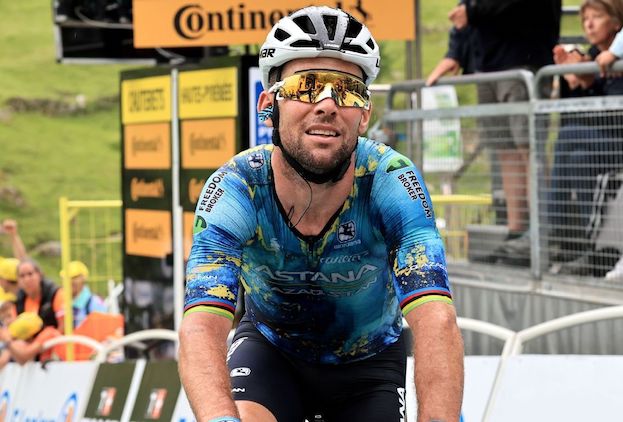 Mark Cavendish has said goodbye to the Tour de France with a broken collarbone, but if it is up to Astana team manager Alexander Vinokorouv, the British sprinter will continue for another year.
"We are ready to give him that chance. But it's up to him," Vinokourov told l'Équipe.
Mark Cavendish had to leave the Tour de France after crashing on the 8th stage and was unable to continue. Cavendish immediately grabbed his collarbone after his crash and lay there for a long time. His hand on his shoulder suggested that his collarbone would be the problem. Astana confirmed a few hours after that the sprinter had indeed broken his right collarbone.
"We want Mark to continue in 2024 and ride his 15th Tour de France to win his 35th stage," said Vinokourov.
"I myself suffered a femur fracture in the 2011 Tour and that would be my last year, but I didn't want to just stop. I stayed and fought hard to become Olympic champion in London the following year. Mark has the same mindset and determination to achieve his ultimate goal. We are ready to give him that chance. But it's up to him."