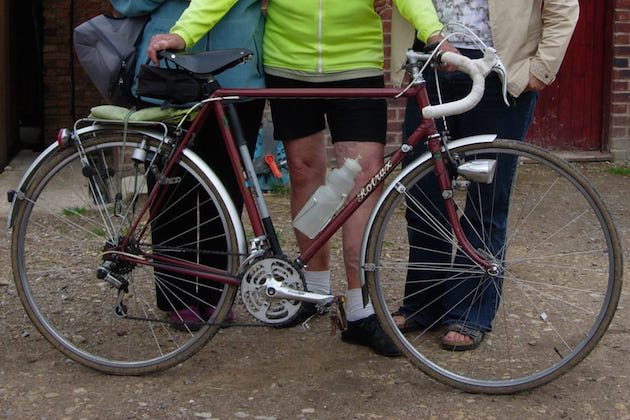 The family of an 88-year-old cyclist from Nottingham, U.K., is appealing for help after the bicycle he'd ridden since 1949 was stolen around Christmas.
The Rotrax bicycle was taken from a garden shed in Nottingham between 23 and 24 December. The cyclist's daughter shared the story of her father's stolen bike on Facebook.
Elizabeth Lovatt said her father has had the "faithful friend" since 1949 and has ridden more than 300,000 miles on it.
"My dad has had this faithful friend since 1949, riding over 300,000 miles on it and maintaining it with the utmost care," Lovatt wrote.
"The bicycle represents a huge amount of personal cycling history which is absolutely irreplaceable and our family would be immensely grateful for any information which may led to the return. My dad still rides the Rotrax and it would be amazing if he could be reunited with his bike."
"The Rotrax is special because it was a first class lightweight frame especially suited to my dad," she said. "It was a tremendous shock to see the shed door forced open and discover the theft."
She is appealing for people in the Nottingham area to keep a look out for her father's bike.