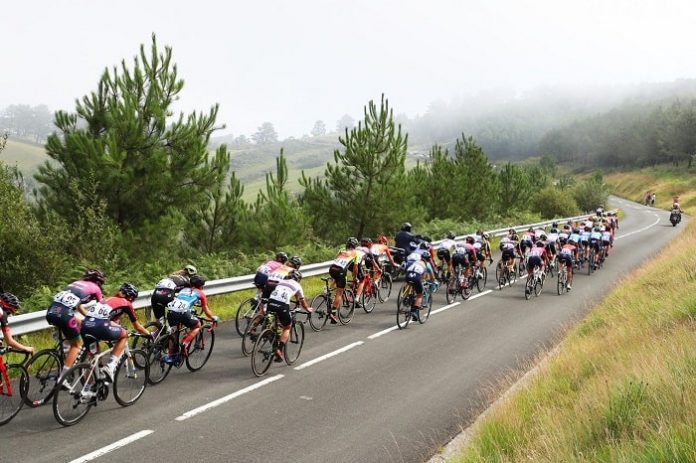 Nearly a century after first edition, women are having their own race in the Basque Country. The opening edition consists of 3 medium mountains stages with no gigantic climbs. Sprinters are not expected to enjoy themselves either.
Stage 1
The 106 km course includes 3 categorised climbs, last of which precedes a 25km run in to the line. Expect lots of attacking all throughout the day.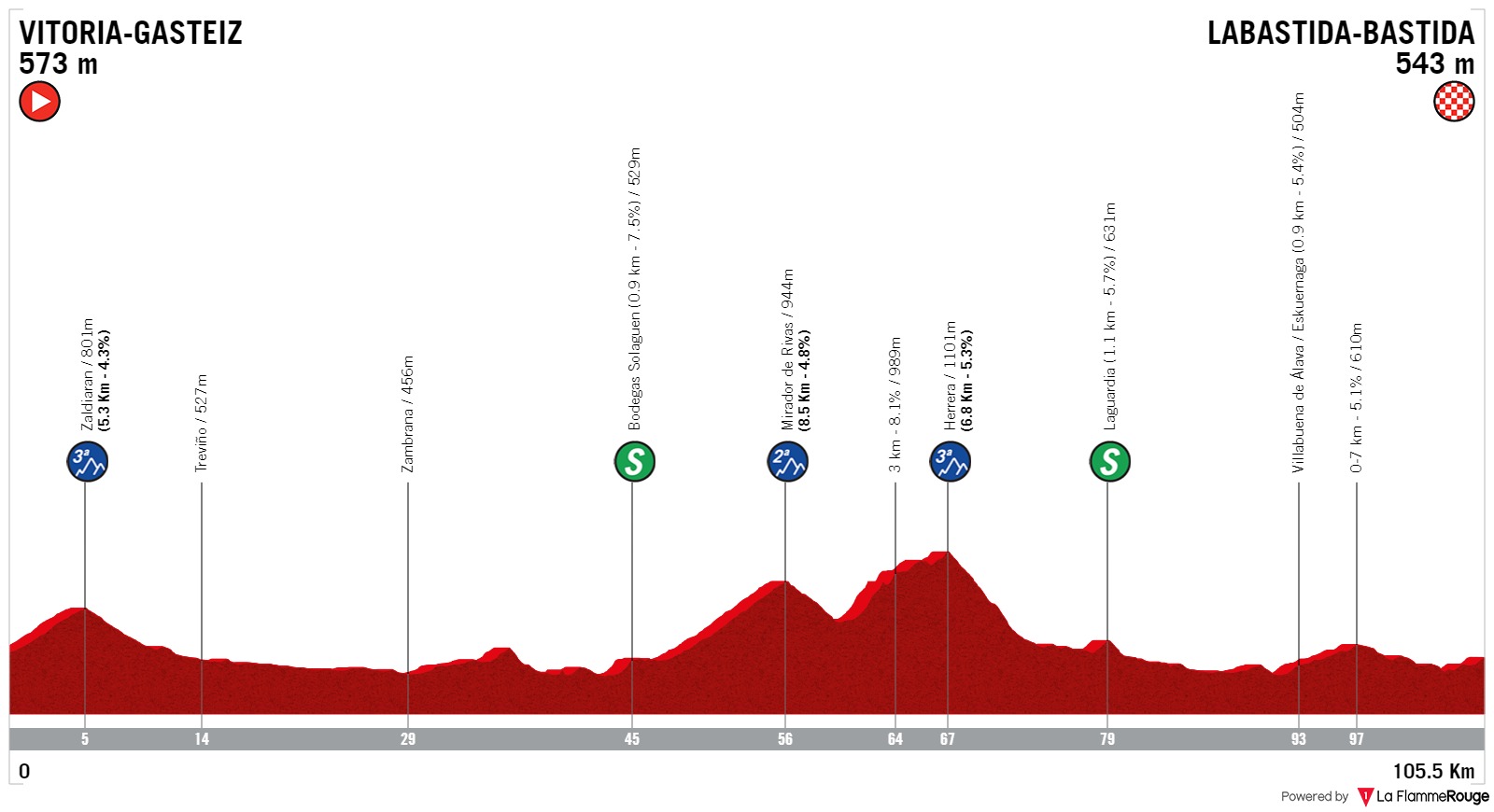 Stage 2
2.5 km in the race and the girls starts climbing. And this goes on and on for the whole day. The last categorised climb starts at 18 km to go.  6.7 km at 5.6%, then a 6 km descent with an explosive uphill finish.
Stage 3
The longest and last stage is where the Clasica San Sebastian is raced. Split and attacks are  expected all through out the 3 categorised climbs.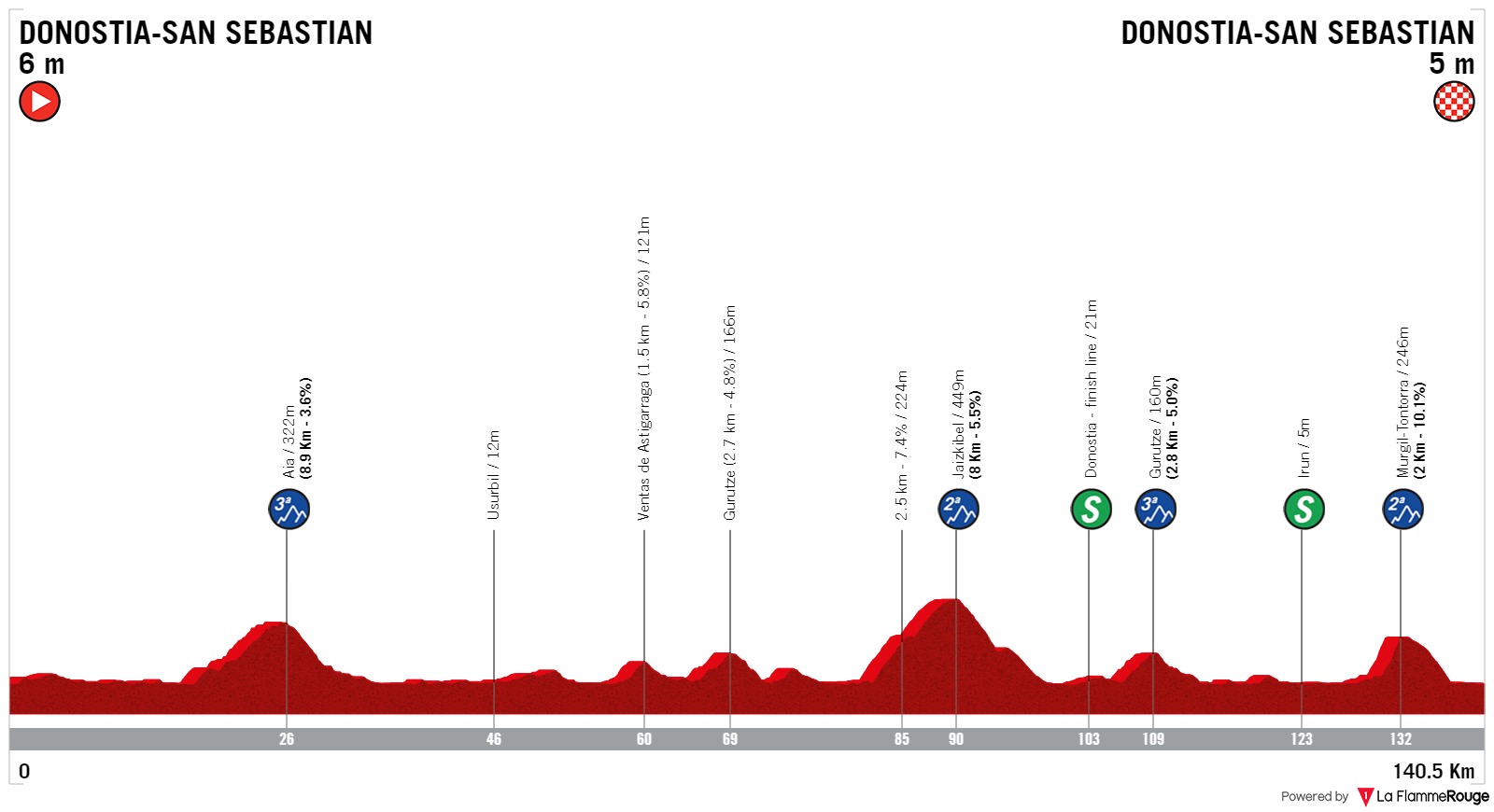 Demi Vollering starts off as one of the main favourites for this race as a excellent all rounder with great team support. Marta Cavalli, the star of the Ardennes Can denied the SD Worx with her attacks from distance. Ashleigh Moolman Pasio is a good climber who will probably be on domestique duty but if not could possibly podium. Liane Lippert  had a good classics season with 4 top 10 finishes and 3rd in Amstel and Brabantse Piji and can climb well.
Velogames guide
Demi Vollering (24) – Main leader for SD Worx and will be a consistent finisher in the points and main contender to win the GC.
Ashleigh Moolman Pasio (24) – Good chance of ending up on the podium and will get assist points for Vollering.
Marta Cavalli (22) – Another contender who can win the GC and the punchy climbs will suit her well, likely to fight for the GC win.
Elise Chabbey (16) – Another rider who can get a good result in this race, 7th at Valencia.
Juliette Labous (16) – A good stage racer and climber who showed impressive results such as 2nd in Women Tour and 7th at Giro Donne last year.
Lianne Lippert (14) – She had a brillant classics season and is expected to fight for the stage wins everyday. A top 5 finish is with in reach.
Lucinda Brand (14) – Trek-Segafredo flag bearer is not expected to be able to fight for the overall but a stage win is possible.
Leah Thomas (12) – A good climber that usually stays in the shadows of working for others. She could be given her chances in this race with no obvious leader for Trek- Segafredo.
Amanda Spratt (12) – Good uphill sprinter who can finish well.
Niamh Fischer- Black (12)- In the slight possibility that leaders Vollering and Moolman-Pasio, would like to take it easy in view of the Giro and Tour de France, she will be given the reins of SD Worx. In other case, a top 10 and a lot of assist points  should be in the bag.
Shirin Van Anrooij (10) – The 20-year-old has a made an explosive entrance to race cycling. She will be on the attack, again and again.
Évita Muzic (10) – Was in the top 20 at all stage tours competed in and 5th in Klasikoa which some of the route involved In the last stage.
Ane Santesteban (10) – 11th in Valenciana and will know the roads well.
Kristabel Doebel-Hickok (8) – 2nd at Tour of Gila and 8th at La Flèche Wallonne.
Tatiana Gudzero (8) – Another rider that has riden the Klasikoa before , finished 3rd last year.
Olivia Baril (8) – Could be a surprise as she won GP Eibar and 7th at Elsy Jacobs.
Veronica Ewers (6) – In great form with 2nd at Elsy Jacobs and Nafarroako and won Navarra.