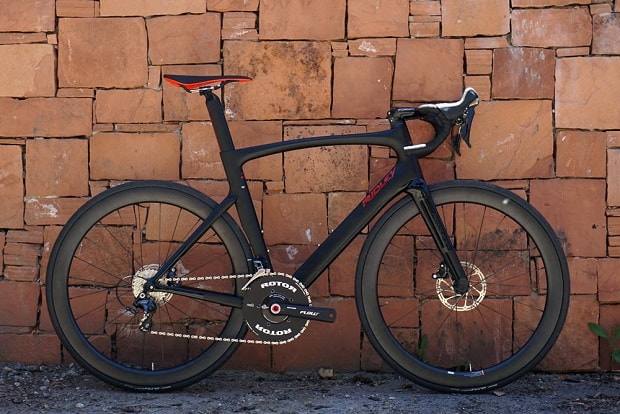 Ridley unveiled its new Noah SL Aero+ road bike, which now features full cable integration, ahead of the Tour de France.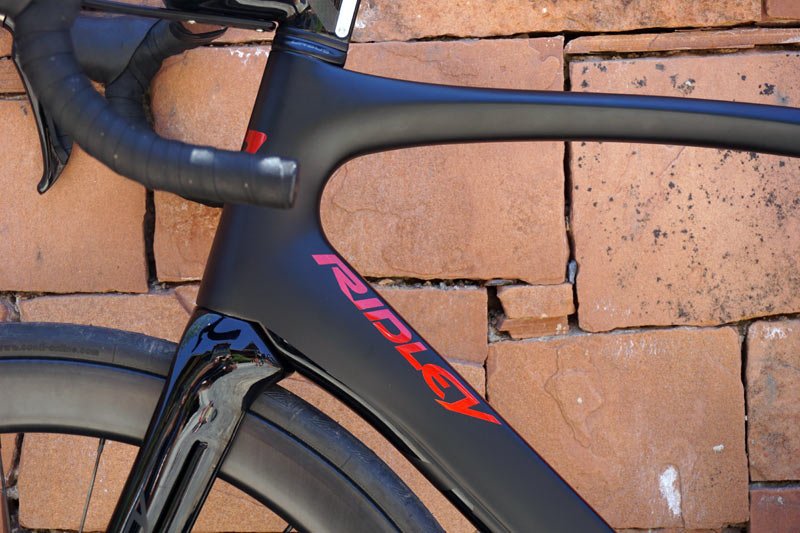 The new Noah SL Aero+ retains all of the traits of its popular predecessor, the Noah SL Disc.
However, the latest version now features complete shifter and brake cable integration, making it the Belgian's brand's "slipperiest" model to date.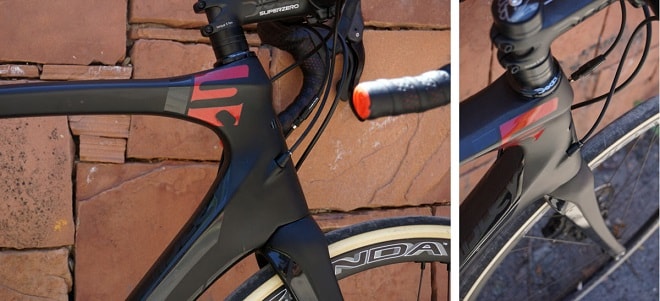 To hide all of the cables, they gave the fork's steerer tube a "D" shape, which made room for cables to slide behind it. They snake inside the one-piece handlebar and stem and directly into the frame.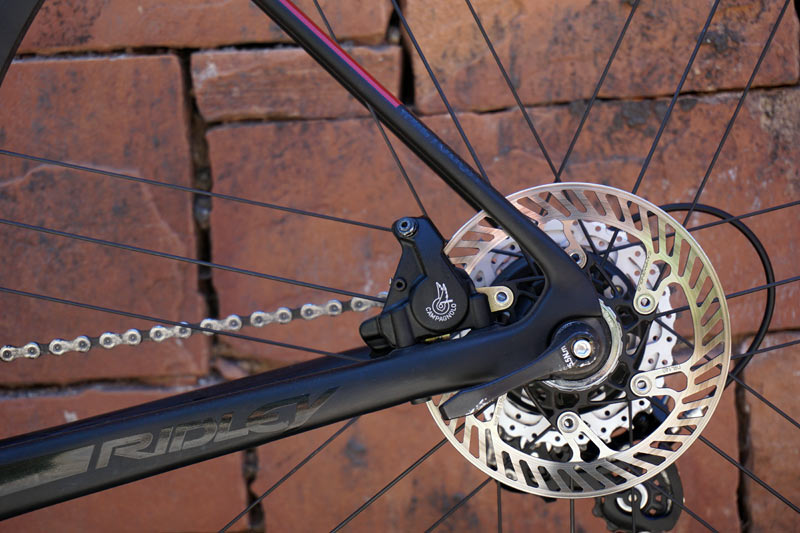 It's only offered in a disc brake version with the integrated cockpit because, with a rim brake, you need the front brake cable outside, so they left it with normal cable routing for shifters, too.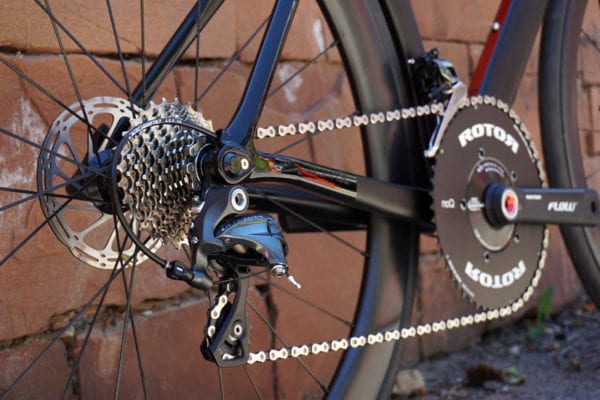 They'll start at €4,899 with Ultegra Mechanical Forza Cirrus Pro Integrated cockpit, and DT Swiss R32db Spline wheels.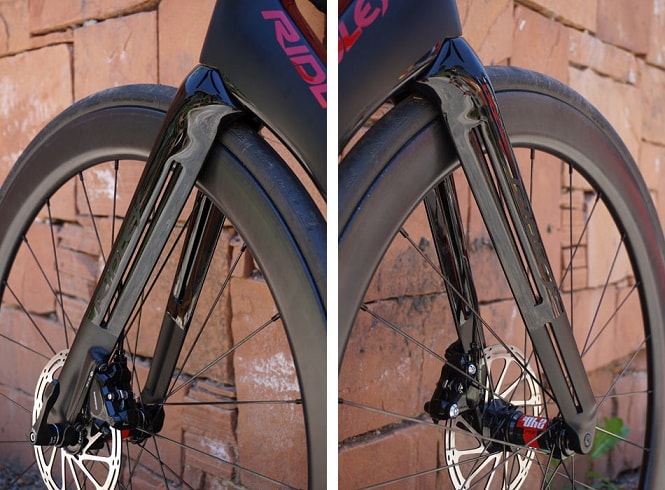 The split fork legs carry over, designed to move turbulent air away from the spokes to reduce drag.