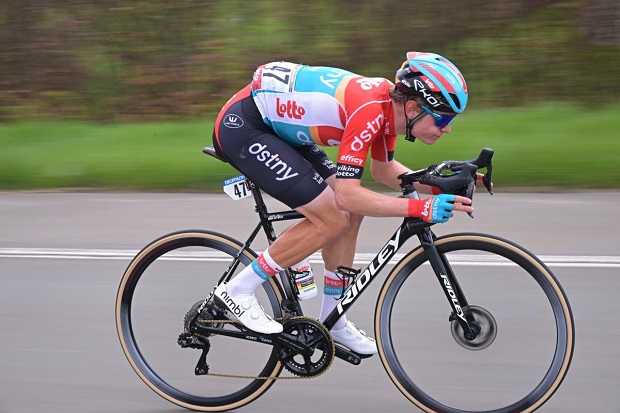 Lotto Dstny will no longer be racing on Ridley's bikes next year. That rumor had been circulating for a while, but it has now also been confirmed by the team management itself.
The Belgian team has signed a new contract with Orbea, the Spanish brand that sponsored Euskaltel for years and they also supplied bicycles to Cofidis, B&B-Hotels and Ceratizit for a while.
"Our collaboration with Ridley will indeed finish at the end of this year. We are switching to a new bicycle brand," confirms general manager Stéphane Heulot. "Not so much because we are not satisfied with the quality of the Ridley bike. We choose a different brand because we want to improve ourselves financially. That is necessary to be able to keep our current core."
Heulot also indicates that it is a "complicated matter" as the contract that Lotto Dstny has with Ridley is still available until 2025. That contract will therefore be broken.