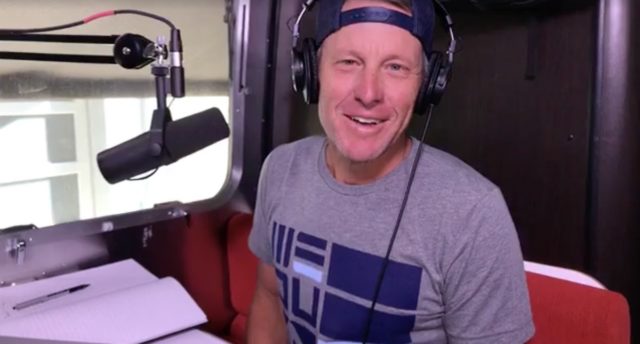 The United States Anti-Doping Agency (USADA) raised concerns Friday that Lance Armstrong's plans to create podcasts at next week's Colorado Classic could violate his ban from the sport and threaten sanctioning for the event.
During its debut during the Tour de France "Stages" had more than 5 million downloads and on Facebook more than 80,000 people a day were watching, more successful than Armstrong thought it would be.
Armstrong has planned to do podcasts of the Colorado Classic and race organizers welcomed for its potential to generate interest in pro cycling.
"We're breaking ground with the Stages podcast, and love the idea of joining up with Velorama Colorado festival as they seek to do the same for cycling," Armstrong said in an event press release. "We're thrilled to cover the cycling action and to bring the unvarnished perspective our followers expect. And, as big music fans, we'll be covering the Wilco and Death Cab for Cutie concerts each night in Denver."
The U.S. Anti-Doping Agency said only that it has "advised" race organizers on the rules. The sticking point is not Armstrong's "Stages" podcasts per se, but a formalized relationship with an event organizer that could put him in violation of the ban.
"Under the (World Anti-Doping Agency Code), an ineligible individual may not have an official role in relation to a sanctioned event such as the Colorado Classic," a USADA spokesperson said. "USADA has received complaints about this and after reviewing the matter has advised the Colorado Classic on the applicable rules."