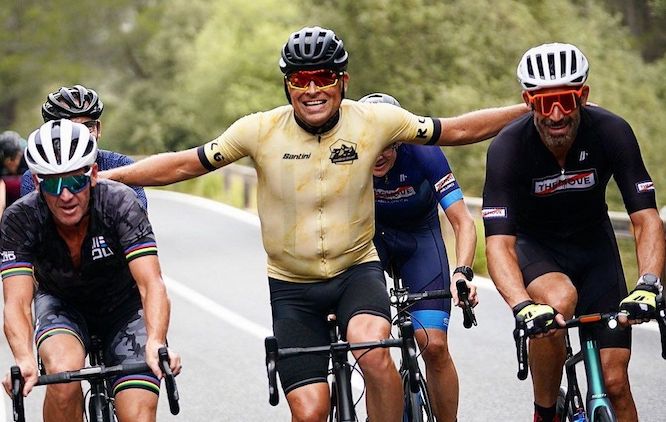 Jan Ullrich made an appearance on Lance Armstrong's The Move podcast and spoke about how he was close to suffering the same fate as Marco Pantani in 2018.
"Three years ago I had big problems and then you came to see me. I was so glad you came and yes, I was just like Marco Pantani… nearly dead," Ullrich said. "And then I recover and I have good friends, including you and they brought me back to life. Now I'm very happy."
"Cycling is good for you. Hang out with friends. Love. My children. My family. I had forgotten all that. That was my problem," Ullrich said.
"God gave me this body and God gave me this talent. With me it's either nothing or full throttle. I have my coach for my back muscles. I train every day and drink water".
"I stopped (drinking) alcohol and stopped drugs three years ago. Now I live very healthy, my girlfriend cooks very healthy for me. This brought me to a good shape and a good feeling."
Lance Armstrong gave his former rival huge praise saying: "You drastically changed my life. You challenged me as a man".
"We came through a crazy time and a f*cked-up time and we all navigated it differently. But we're here and we've got this man back, fit and healthy. This is certainly one of the highlights of my year."