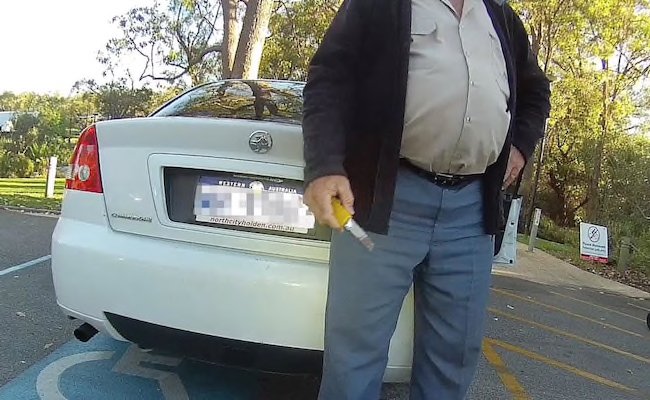 An Australian cyclist has been stabbed after getting in an argument with an overtaking driver over Western Australia's new one-metre passing rule.
The cyclist, 52, was riding with his wife when a vehicle passed him at a close distance. He rode alongside the car and told the driver he had overtaken unsafely. The man drove off.
Minutes later, he spotted the vehicle in a carpark and alleges that the driver got out with a knife as he approached the car.
"He came out of the car with a knife and hit me on my chest on the left-hand side," the cyclist claimed. "I stepped back and told my wife to call the police."
He sustained minor injuries in the incident but knows it could have been far worse.
Police say 76-year-old man attended Warwick Police Station on Monday and was advised he would be charged by summons in relation to the assault of the cyclist.
The man, who has been cycling in Perth for about six years, said the incident shocked him.
"I thought he was going to say sorry, but when I approached him he stormed out of his car," he said.
"There is a small percentage of people who have let their emotions boil over and technology is now enabling this to be captured and used as evidence," Westcycle chief executive Matt Fulton said.
"People should consider the consequences of their actions towards bike riders before they do something stupid."