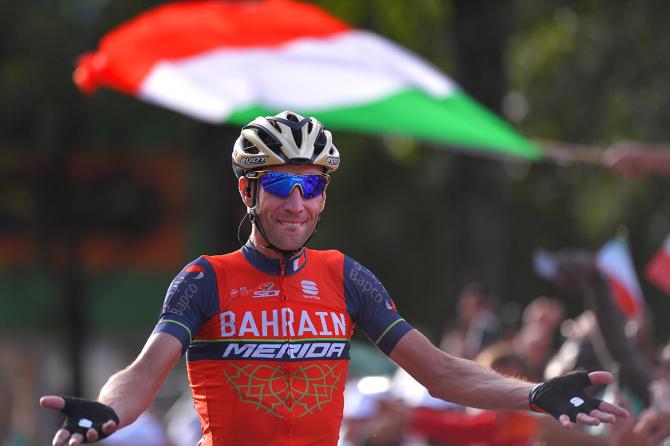 A stomach virus has stopped Vincenzo Nibali from starting the first stage at the Vuelta a San Juan in Argentina.
"Only two hours ago, Vincenzo had gastroenteritis with nausea, vomiting, and fever," Emilio Magni, Bahrain-Merida's team doctor, said ahead of stage one.
"There's no way he can start like that. His fever was rising at 38.5C [101.3F] – he was bad off. Maybe in a few hours he's already better, but in this moment, it is impossible. He couldn't stand up."
"We had a couple of other riders affected by it too in the last days, Antonio Nibali and Ivan Garcia Cortina," trainer Paolo Slongo added. "Maybe they passed it beforehand and had time to be ready for the race. There are many teams who've had similar problems, Quick-Step, and others, but it's too bad for Vincenzo that it came this morning when the race was starting."
Nibali will remain in Argentina for a couple of days before flying home. His next race will be the Tour of Oman in mid-February.
"Season compromised? No, it doesn't change everything, but clearly we invested in this race by being here five days in advance to adapt," said Slongo.
"We took out two days to travel here too. It was important for us to race the Vuelta a San Juan. Our big goals don't change, but I'm sorry about this situation. We can't do anything about it. It's out of our hands."