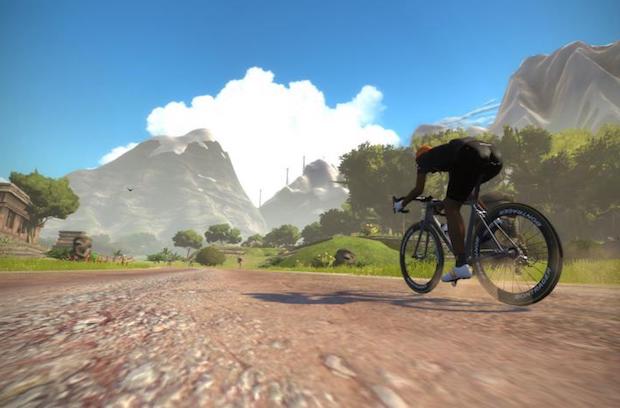 Zwift have launched a stunning new course expansion to the virtual Watopia Island, called the Mayan Extension.
It's available now on any Watopia course day for riders at level 10 or above. Although twisty, the new roads are quite simple in terms of elevation profile.
You begin with a right-hand turn after crossing the bridge on the reverse Epic KOM, and this takes you over an alpine pass 2.8km (1.7 miles) long which steadily climbs approximately 22m (75′) then descends 41m (137′). This drops you into the jungle loop, which is 7.9km (4.9 miles) long. The first half of the loop is a descent of approximately 60m (196′), then the second half is the climb back out.
At the low point in the loop you'll find the lap marker, which behaves in a similar fashion to the volcano route's lap marker. Lap leader jerseys are awarded to whoever is on course with the fastest times in either direction.
The climb section is shorter than Box Hill, but longer than Watopia's reverse KOM. The pitches are fairly steady, too. This will make for some very interesting race laps, with lighter riders excelling up the climbs, and heavier riders hammering the descents.
NEW ROUTES
Three new routes have been added, all utilizing the new jungle ruin roads:
Road to Ruins: ride out to the jungle loop, then back to the volcano flat and the start/finish banner. (30km/18.7 miles, 275m/905′ of climbing)
Jungle Circuit: ride out to the jungle loop, then stay on the loop until your legs fall off. (19.8km/12.3 miles, 200m/657′ of climbing)
Big Loop: climb the epic KOM (no radio tower spur), hit the jungle loop, then volcano flat back to the start/finish banner. (42.8km/26.6 miles, 663m/2175′ of climbing)