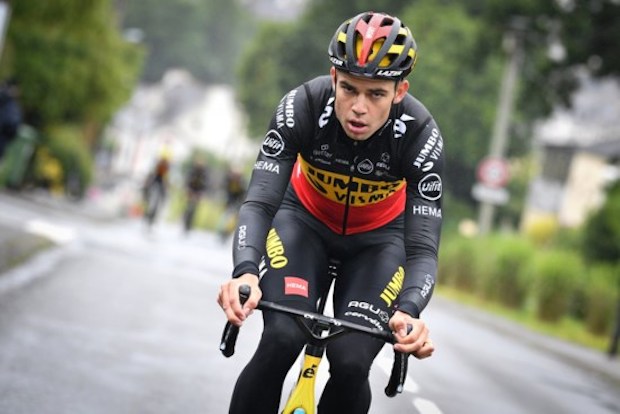 Jumbo-Visma have announced that Wout Van Aert will be at the start of Paris-Roubaix after recovering from Covid-19.
"On the functioning of the heart, among other things. Wout's health is in excellent shape. But after a week of isolation, top form is no longer possible. His run-up to Roubaix is poor and he will miss the reconnaissance on Thursday. All in all, it is anything but an ideal preparation. However, a rider like Wout can still play a role in supporting Christophe Laporte, Mike Teunissen or Nathan Van Hooydonck", said DS Merijn Zeeman.
Despite these statements, it is widely believed that van Aert will be having a lead role in the race.
Mike Teunissen added: "The race suits me well. I have very good memories of it. For Sunday, it is difficult to estimate what result I can expect. It also depends on how we race. Hopefully I can compete in the final, but we'll have to wait and see. I had hoped that my spring would go a little better. The level is very high, within the team and in the races. I could do what I was supposed to do, but I didn't bring something extra in most cases. Hopefully it will go a little better on Sunday. Then the world will look a lot different."
Jumbo-Visma for Paris-Roubaix: Wout van Aert, Mike Teunissen, Nathan van Hooydonck, Christophe Laporte, Mick van Dijke and Timo Roosen.