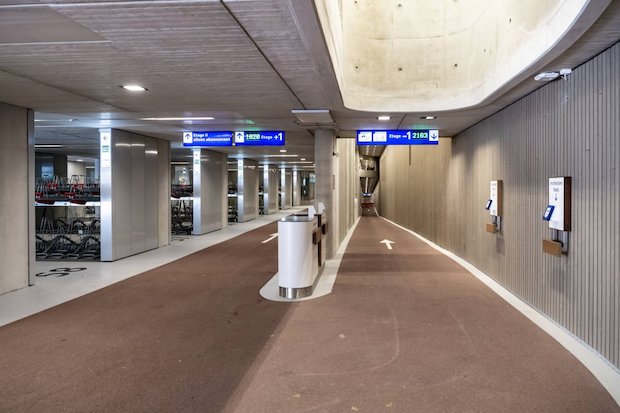 Utrecht opened the world's largest bicycle parking facility in the world, knocking Tokyo off the top spot, with space for 12,656 cyclists.
The completed bike park, over three floors, beats the previous record of 9,400 bikes held by Tokyo. It includes 480 spaces for cargo bikes and other bikes which don't fit into regular spaces.
The centre will be open 24/7 and has free parking for the first 24 hours.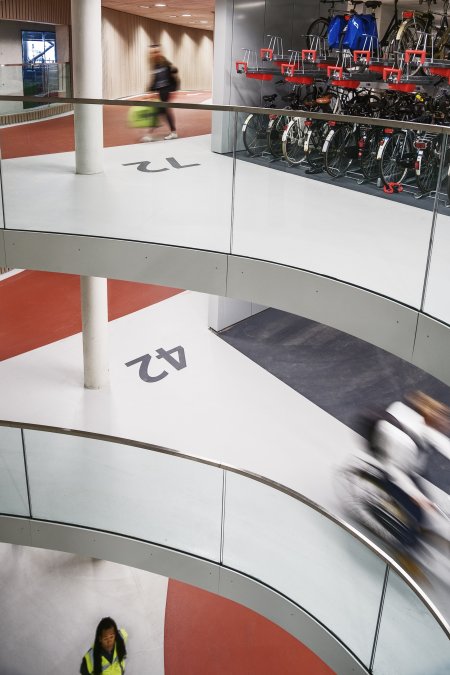 "From abroad, they look with jealousy at everything we do here for cycling", project leader Lidwien van Kessel of ProRail said. "We are at the forefront here."
To help cyclists navigate the three-floor high bike garage, there are electronic signs to indicate free spaces and large numbers on the floor near the bike racks to help cyclists find their bikes.
According to Van Kessel, who helped develop the parking facility, the design specifically took into account that everyone should feel safe in the garage.
"It is light everywhere and you can look through to different levels in different places. In addition, the parking facility is guarded and there are cameras. As a woman, I will also just pick up my bike here at ten in the evening."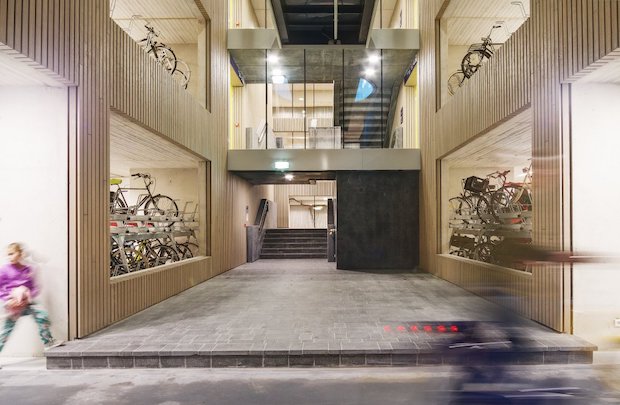 In 2017, the Dutch government agreed to a one-off investment of 100 million euros into cycling projects over the next four years, according to the European Cyclists Federation. In June 2018, another 75 million euros was added to the budget for additional bicycle parking facilities as part of the climate agreement.