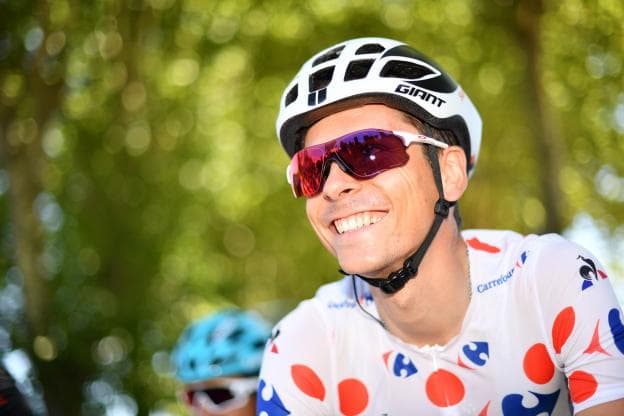 (AFP) – Warren Barguil was thrown out of the Vuelta a Espana by his Sunweb team on Saturday for failing to follow team orders.
Barguil had been lying in 13th overall, less than two minutes behind race leader Chris Froome, but failed to fall back to help Sunweb's leader Wilco Kelderman after a puncture in Friday's seventh stage.
"Team Sunweb have decided to withdraw Warren Barguil from the Vuelta a Espana," the German team said in a statement.
The 25-year-old rider, the recent winner of two stages and the mountain jersey at the Tour de France, "openly expressed that he didn't race (in line with) the team's goal, which left Team Sunweb with no other option than to take this decision."
Kelderman lost 17 seconds on Friday's stage to slip behind Barguil to 14th in the general classification.
"I have to leave the Vuelta by the decision of the team," said Barguil. "I feel very well and have good legs. I see myself in different a role and am eager to attack in the mountains, as I did in the Tour.
"The Vuelta is a great race and it is disappointing to leave but this is a decision from the team that I need to accept."
Barguil will join French squad Fortuneo for the 2018 season.
However, Sunweb insisted he will continue with the rest of his race programme for the final months of his contract.
"He is a valued rider, who means and has meant a lot to the team," Sunweb said. "After the Vuelta, Barguil will pick up his planned race programme."