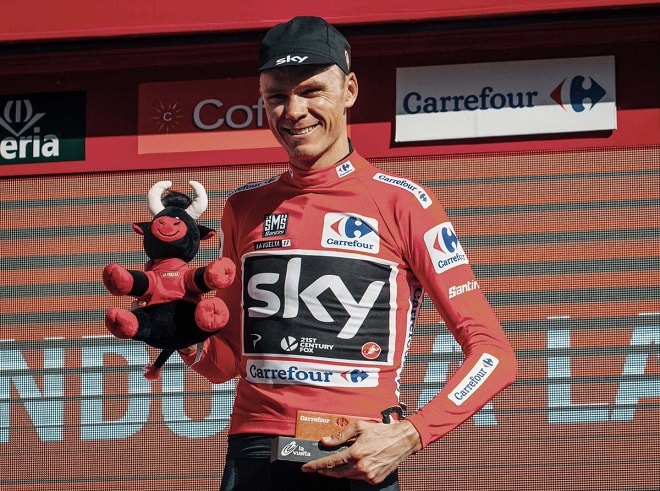 Chris Froome finished safely to retain the race lead after seven stages at the Vuelta a Espana, with Team Sky once again controlling the day.
The GC battle took a back seat on Friday. With a tough final climb, and splits due to crosswinds, Froome eventually crossed the line over eight minutes back on the day's breakaway winner.
"I think we were always in control – a relatively in control day for us – not as crazy as yesterday that's for sure", said Froome.
"I think today there should be a special mention for Ian Stannard and Christian Knees and how much work they did on the front, and it's definitely thanks to them I'm still in red.
"It was another good day to tick off now and start thinking about tomorrow.
"Tomorrow has a really tough final, there will be ramps of over 18% on the climb before we descend to the finish, it's definitely going to be a GC battle tomorrow."