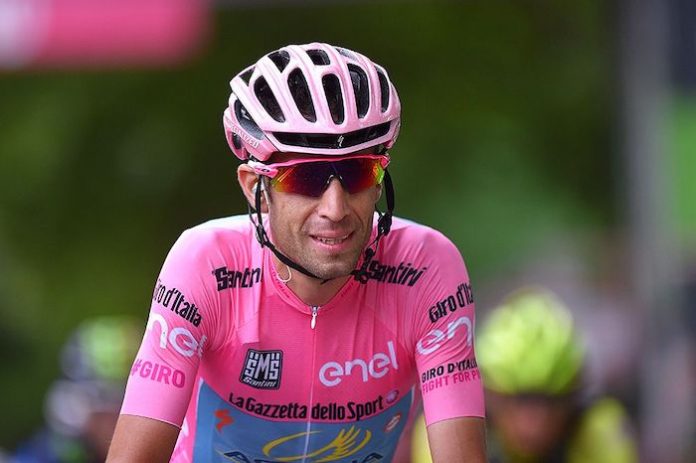 Bjarne Riis sold the Saxo Bank team to Oleg Tinkov in December 2013, originally staying on as general manager before leaving the squad by 'mutual agreement' in March 2015 after the two allegedly had an argument at the Tirreno-Adriatico.
Riis and Lars Seier Christensen negotiated with Bahrain-Merida team their comeback in WorldTour. However, Vincenzo Nibali opposed.
In the following months, the parties traveled around and talked to potential partners and sponsors of the world. When the Riis and Seier project convened a press conference in January 2016 at D'Angleterre, expectations were therefore high.
However, the press meeting was not held until February 25, 2016, the intention was to launch something big.
"For the D'Angleterre meeting, we thought up to two weeks before the meeting that we should present a Bahrain collaboration and a WorldTour team, but in the end they opted out due to personal cheating. Nibali and his entourage did not want Riis in as they were afraid of losing influence, " reports Feltet.dk.
Riis and Seier were in dialogue with Bahrain, which means that the team we know today as Bahrain-Merida was close of getting Danish.
Nibali's entourage is said to have consisted of two or three riders as well as masseur Michele Pallini, coach Paolo Slongo and press officer Geoffrey Pizzorni. Nibali ended up signing a contract with Bahrain-Merida from January 2017, and the above all became part of the Middle Eastern project.
"When the project was launched at D'Angleterre, there was no registered company. The thoughts and visions were there, but if you contacted the company register, you wouldn't find anything".
The meeting at the beautiful hotel ended up presenting the exercise bike, today called Virtu Pro. The bike has been developed by Niels Kristian Andersen. This was one of the new group's several initiatives, but was not originally planned.
Niels Kristian Andersen acquired the majority shareholding in the company today called Virtu Pro, while he also got a smaller stake in the company called Virtu Go, which was an online training platform. Virtu Go was run by former World Champion Michael Rogers. However, the training platform was closed on November 25, 2019.