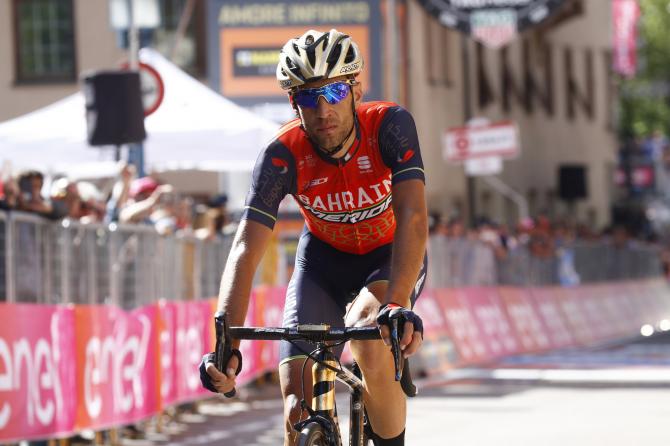 The 18th stage it should have been one of the most important stages of this 2017 Giro d'Italia but in the top riders of the race come together on the finish line in Ortisei.
The battle between Tom Dumoulin, Nairo Quintana and Vincenzo Nibali for the pink jersey transformed into a war of words after the stage.
The race leader said he hopes that Quintana and Nibali lose their podium spots because they "keep focussing" on him, but Nibali quickly responded.
"I don't care what Tom says, I think he's a bit too cocky," Nibali said. "I've never talked that way. He's shown he's strong in the race but he's shouldn't talk so much. He could lose the podium too, anything can happen. He should keep his feet on a ground and talk less. Does he know what karma is? What goes around comes around.
"Winning the Giro is always hard but he's been impeccable so far. But it's not over yet."