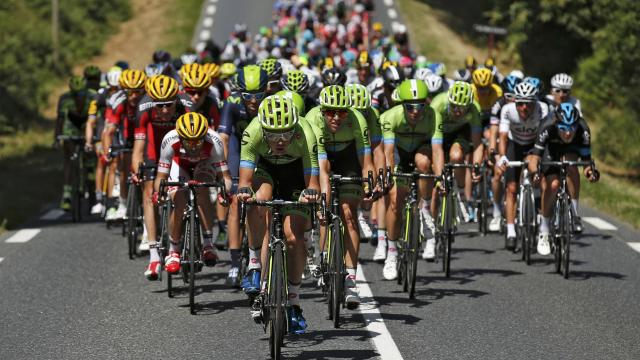 The UCI and ASO are apparently at odds over the latter's desire to reduce the size of teams for races from 2017.
ASO, which organises the Tour and Vuelta a Espana as well as numerous other races, on Friday announced plans to reduce team sizes from nine to eight riders for the three-week Grand Tours and from eight to seven for several other races next year.
Giro d'Italia organisers RCS Sport and Flanders Classics, who organise a series of one-day races, were part of the joint statement with ASO.
The UCI on Saturday responded, saying the measure is a consideration at this stage, still needs approval and will not be implemented for 2017.
"Following recent statements, the Union Cycliste Internationale (UCI) wishes to clarify the current position regarding team sizes," it said.
"Whilst a potential reduction in team sizes may reflect a view held by some stakeholders, including some race organisers, any changes to the regulations governing men's professional road cycling must be agreed by the Professional Cycling Council (PCC), on which the race organisers are fully represented.
"This subject was discussed at the last PCC meeting in November 2016, and it was agreed to consider in detail the implications of such reduction over the coming months, with no change for 2017."
Those in favour argue reducing team sizes would make racing safer, due to a smaller peloton, and the competition more exciting and less controllable.
ASO, RCS Sport and Flanders Classics said the number of competing teams would not be impacted.
The timing of the announcement was criticised by Cannondale-Drapac team boss Jonathan Vaughters.
Vaughters wrote on Twitter: "So nice of ASO to give teams+riders a heads up on their unilateral decision to reduce team size 2mos before season.
"I don't disagree with the concept of smaller teams. But letting us know AFTER our planning and rosters are well in motion…Not considerate!"