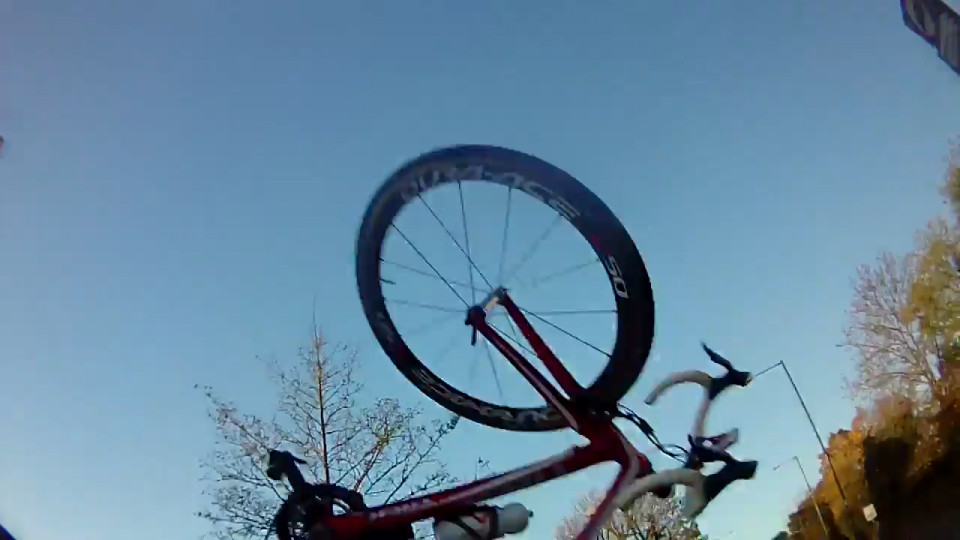 A British cyclist has turned to social media to track down the driver of a car he claims drove off after a nasty collision, which left him sprawled on a London road.
The cyclist, whose Twitter name is BrokenLegs, posted shocking GoPro footage of his collision. It shows him cycling at speed in a London bike lane when a Volkswagen Polo slowly turns into his path at a T-junction. The cyclist smashes into the side of the car and is hurled into the road.
According to the cyclist, the driver failed to stop and make sure he was okay before driving on. It is the latest in an ever-increasing number of revealing head or dash cam videos being posted on social media.
If anyone can help to identify the number plate of this hit and run on me, so i can inform the police, please let me know. pic.twitter.com/mbt5kwPREo

— BrokenLegs (@BrokenLegs) 22 noiembrie 2016