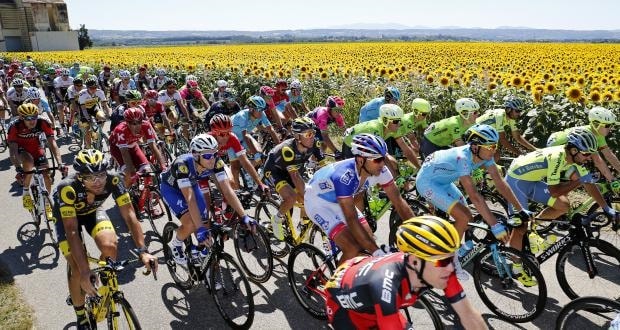 (AP) – Cycling's governing body has decided to reduce the number of riders in major road races in an effort to improve safety.
There will now be a maximum of 176 riders in the peloton in all road events on the International Cycling Union calendar. It means there will be a maximum of seven riders per team instead of nine, except in Grand Tours when eight riders are allowed in each team.
The decision was reached Tuesday at a meeting of the UCI management committee in Bergen, Norway, where the road world championship is taking place.
Grand Tour organizers announced in November last year that the number of riders per team would be decreasing to eight from nine for events in 2017.
The move was aimed at improving safety and making it more difficult for a team to dominate the Tour de France, Giro d'Italia or La Vuelta. However, those plans were dropped.