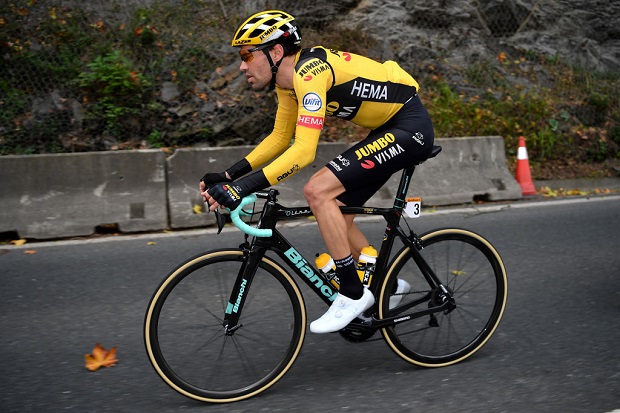 After a period of almost four months in which he asked himself whether he still wanted to continue cycling, Tom Dumoulin made the decision to focus on his cycling career for a few more years. 
He noticed in recent weeks that the hunger to compete again and to live as a professional cyclist returned. The ambitions to compete with the world top again overcome his doubts.
The eight-day Tour de Suisse, which starts on Sunday, 6 June, in Frauenfeld, will be the first race that Dumoulin will ride. He will then ride both races at the Dutch National Championships, time trial (on June 16 in Emmen) and the road race (on June 20 on the VAM mountain).
Dumoulin wants to focus from now on the Olympic time trial in Tokyo that will take place on July 28. National coach Koos Moerenhout has given him the time to take a calm decision about his future and gave Dumoulin the certainty that he could count on a place based on his time trial qualities.
The second Dutchman to be lined up in the time trial in Tokyo will probably be Dylan van Baarle. For the road race, the national coach will make a decision on which five riders will be selected one of the coming days. As a participant in the time trial, Dumoulin is in any case automatically certain of a starting ticket in the road race of 234 kilometers with 4865 vertical meters.