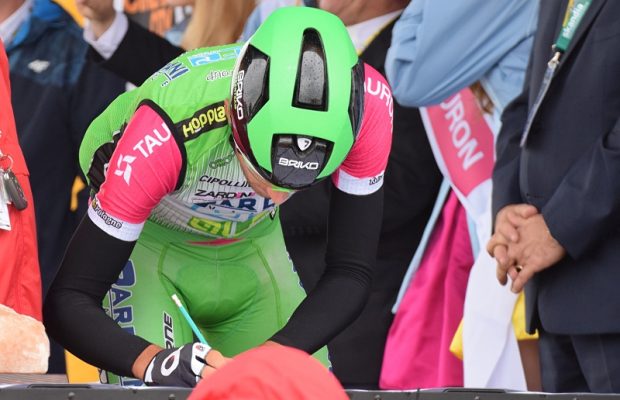 According to Gazzetta dello Sport, Bresciani tested positive for a banned diuretic in his first race with the team. If  the positive test is confirmed by the UCI, the Italian team could face a ban of between 15 days and 12 months.
"I know I have done nothing wrong," Bresciani told Gazzetta dello Sport. "The problem is that my mother takes Lasix for meals. In splitting the tablet, a few pieces might have got somewhere in my plate.
"The UCI is studying my case and has yet to issue a verdict. But I don't think I can be punished for anything more than negligence."
"The UCI is investigating the case. The test revealed a tiny amount and so the UCI has yet to decide on a suspension," Roberto Reverberi, Bardiani-CSF manager, said.
"Documentation has been sent to the UCI and so has a video of his mum showing how she's cut her medicines on a chopping board. She's been taking it for a long time."