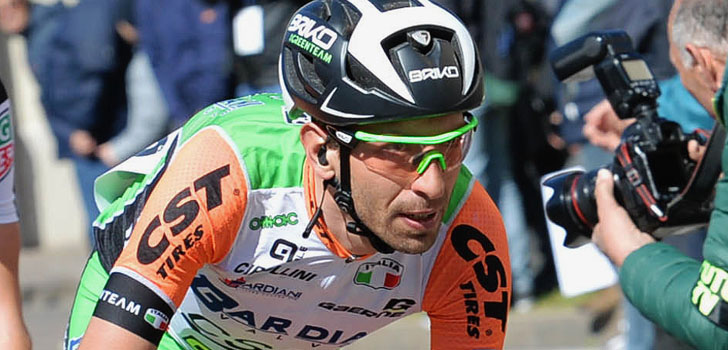 Bardiani's riders Stefano Pirazzi and Nicola Ruffoni will not start the Giro d'Italia after it was revealed that they each failed out of competition anti-doping tests.
"The Union Cycliste Internationale (UCI) announces that it has notified Italian riders Nicola Ruffoni and Stefano Pirazzi of an Adverse Analytical Finding (AAF) of GH-Releasing Peptides (GHRPs)* in samples collected in the scope of out-of-competition controls on 25 and 26 April 2017 respectively", the UCI's statement read.
"The riders have the right to request and attend the analysis of the B sample. In accordance with UCI Anti-Doping Rules, the riders have been provisionally suspended until the adjudication of the respective affair."
Pirazzi, 30, won stage 14 of the 2014 Giro d'Italia and won the mountains classification the 2013 Giro. Ruffoni most recently won stages 3 and 4 at the Tour of Croatia.