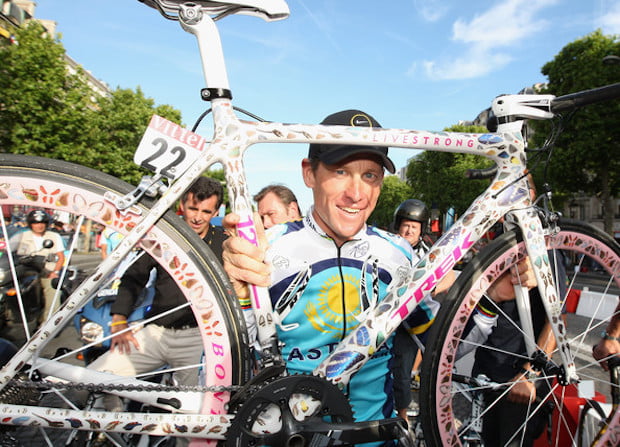 Cycling lovers will all agree that money spent on your precious bike is always money well spent. We all aspire to have lighter, faster, smoother, slicker rides. However, we generally hit a ceiling when it comes to what our bank balances will actually allow. 
But let's pretend for a second that money is no object, how much could we actually spend on a road bike? Quite a lot it turns out.
The winner is Trek Butterfly Madone, checking in at half a million dollars. No less than Lance Armstrong used it in the 2009 Tour de France.
Damien Hirst Trek Madone
   Price: €470,000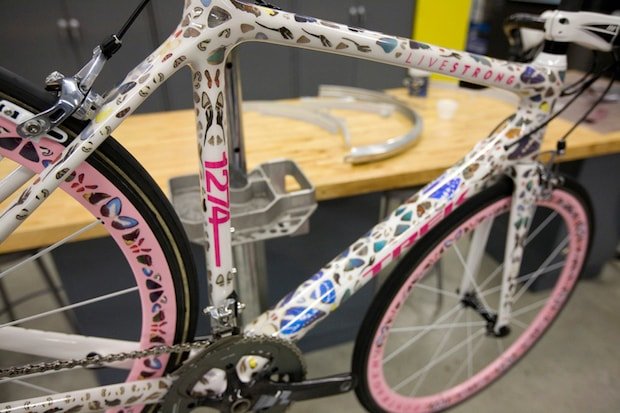 Artist Damien Hirst placed the real butterfly wings on the bike's concrete frame and rim. It fetched an amazing $500,000 at a Sotheby's cancer benefit charity auction, making it top of the pops in our list of most expensive bikes.
Trek Yoshitomo Nara Speed Concept
   Price: €176,000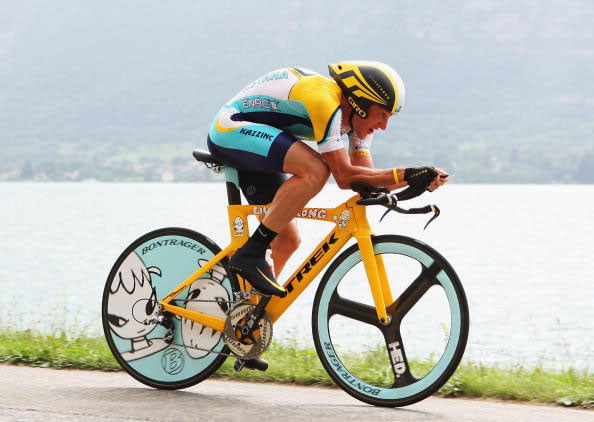 Another bike customized for Armstrong at the 2009 Tour de France, this carbon-fiber bike features hand-painted designs by Japanese artist Yoshitomo Nara. This bike sold for $200,000 at a Sotheby's auction.
Kaws Trek Madone
   Price: €141,000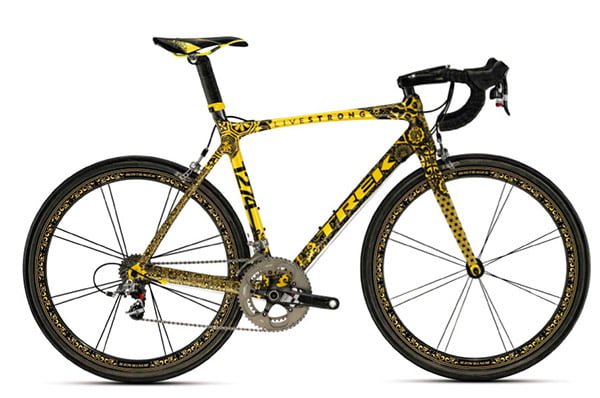 This bike fetched a handsome $160,000 at an auction. This shows that any bicycle associated with Lance Armstrong gets a fortune. The bike features Kaws' signature "chomper" teeth design on its frame and wheel rims. It also boasts splendid aerodynamics, stunning accessories, and loads high.
Aurumania Crystal Edition Gold Bike
   Price: €93,500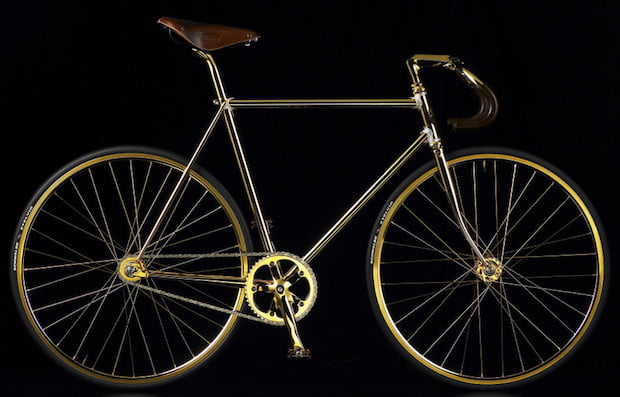 Nothing screams bling quite like a gold bike. This 24-karat gold-plated bike comes adorned with 600 Swarovski crystals and is finished with a luxurious moulded leather Brooks saddle for an extra touch of class. Elsewhere, the handlebar grips are also made from hand-sewn, chocolate-brown leather. Only 10 of these bikes were made worldwide.
Trek Madone 7-Diamond
   Price: €66,000
In 2005, just after Lance Armstrong won his record-breaking seventh Tour de France, Trek created a Madone 5.9 bicycle decorated with 100 white diamonds, along with seven man-made one-karat diamonds on its head badge. The one-of-a-kind bike was auctioned for charity and fetched $75,000.
Aston Martin One-77 Cycle
   Price: €34,500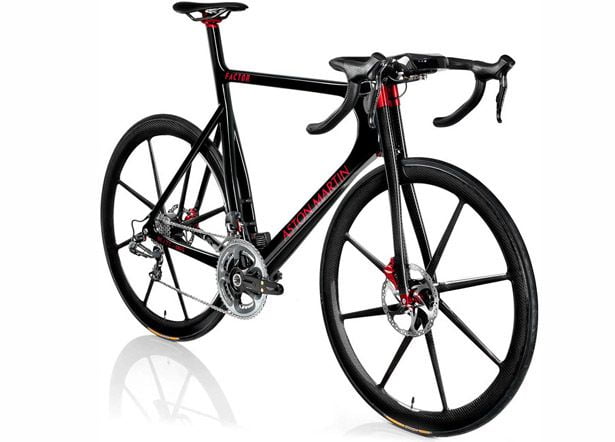 Billed as the most technologically advanced bicycle ever, its carbon-fiber frame comes complete with an electronic display and integrated LED lights.
Lightweight Fahwerk Gold
   Price: €24,000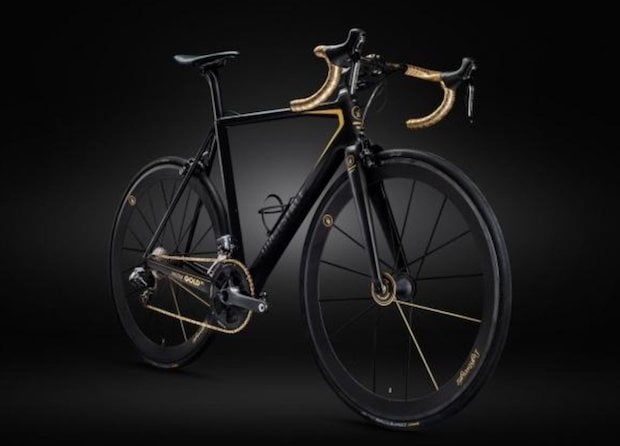 While the Lightweight Audi Sports Concept will set you back a cool €17,500, it is by no means the most expensive bike in its repertoire. Those looking for something a little bit of extra bling can opt for the Lighteweight Fahwerk Gold. This road rider's dream is finished to the highest spec imaginable and is adorned with gold leaf to give it that extra little something.