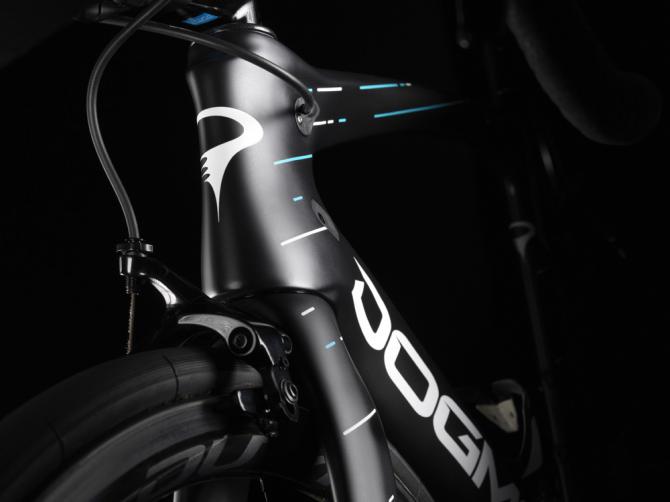 Pinarello has revealed the new Dogma F10 road bike that will be used by Team Sky this season. "It's a natural born winner," says Chris Froome.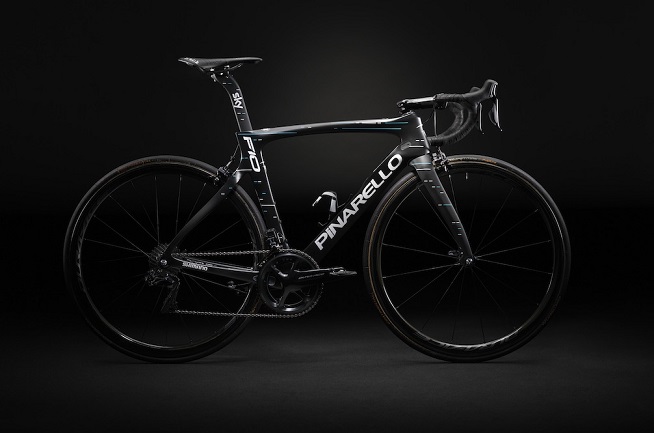 With a new concave downtube design, drag has been reduced by 12.6 per cent, while the fork dropouts learn from the design of the Pinarello Bolide TT bike to reduce drag there by up to ten per cent.
The F10 is equipped whith Shimano's new 9150 Dura-Ace Di2 groupset. The junction box has been integrated into the downtube, 'making it easily accessible for adjustment', according to Pinarello.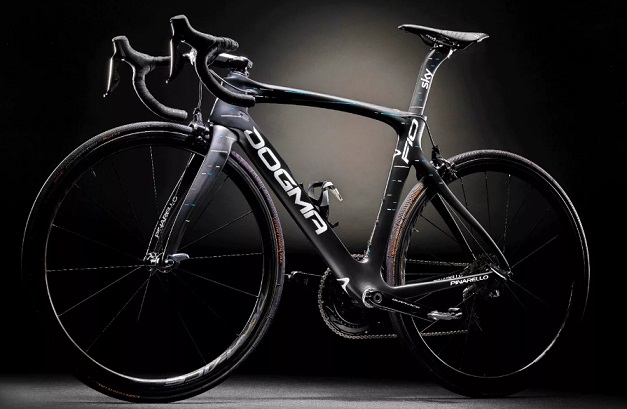 The F10 uses Pinarello's asymmetry concept, which basically means Pinarello increases the size on the right hand side of the bottom bracket and reduces the left, which helps increases stiffness and balance. The Dogma F10 is also made from Torayca T1100 1K carbon fibre – and Pinarello claim the frame boasts the highest tensile strength in the world as a result.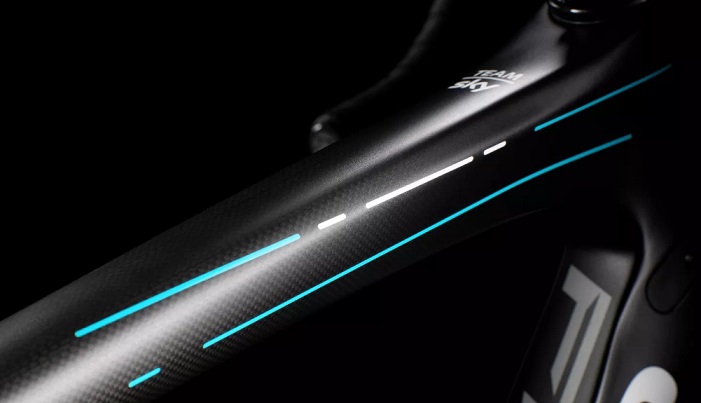 "I've always valued the way Pinarello work so closely with the team and the riders. It's a true partnership," said Froome.
"They make sure they are providing us with the best possible equipment for all types of racing. They are always seeking to go one better and that's what they've done with the F10.
"I've been working on the new F10 with Pinarello for a long time now and so I'm really looking forward to starting my season on it. It's a natural born winner."