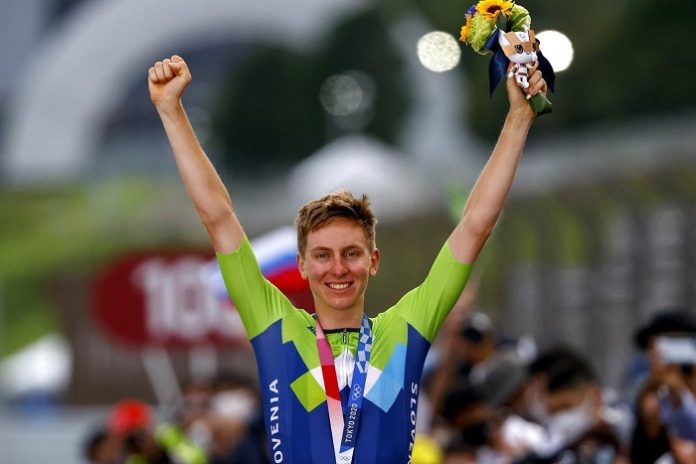 Tadej Pogacar says that his main goal of the final part of the season will be the road race at the World Championships. 
"It is going to be a very difficult race. There are several short climbs, but the course is also technical due to the many bends. That makes it suitable for attackers, so we can expect an interesting race," the Slovenian said. "Maybe a small group can pull away in the final. That would be to my advantage."
"The World Championships is always an open competition in which a lot can happen. Many riders can win the World Championships. Especially this year on this route. You can't ride a rider's wheel. You have to keep your eyes open all day long, but also always keep your own chances as a starting point. The World Championships are my big goal this autumn," he confirmed.
"It is true that I can perform well in one-day races, but it is not my territory," he continued. "The unexpected appeals to me. You always have to gamble. This is certainly the case at the World Championships. You always have to wait and see how things fall that day, because you never know what to expect. So much can happen. In a stage race with longer climbs I come into my own better. But I like the classics. You always have to gamble."
He also confirms that he will then travel to Italy where he will look to defend his Lombardia title in the final monument of the season.
"I love that. I am really looking forward to the World Championships and then again to the Italian classics with, of course, Il Lombardia, which I won last year."
"At a World Championship you only have one arrow to the bow. The attack you make must be the right one. At that [2020] World Championships I fired my powder too early. Too bad, because I had strong legs that day…" he said.