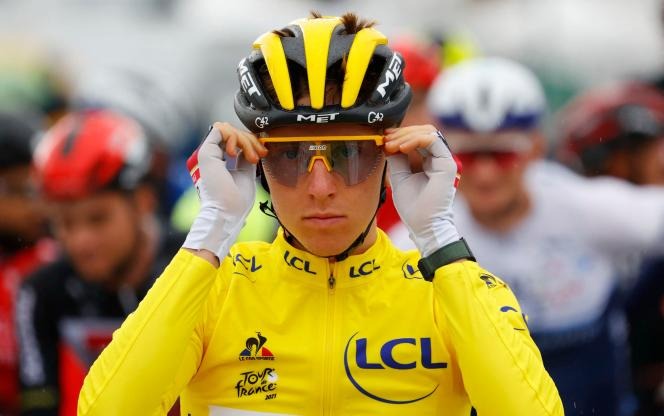 Tadej Pogacar has extended his contract with UAE Team Emirates for the second time this year. After his contract extension in March until 2026, it was announced on Friday that the Slovenian will ride for the team also in 2027.
The six-year contract is one of the longest in cycling history. Pogacar's new contract extension will be due in large part to his second Tour victory and bronze medal at the Olympics earlier this month.
"I am very happy," the Slovenian said in a press release. "This team is like a big family and I feel at home here. The team suits me very well and I can happily say that I have not only found colleagues here, but also friends. I look forward to what the next few years will bring. Hopefully more success for me and for the team."
The contract extension of his 22-year-old rider also pleases UAE team manager Mauro Gianetti.
"We have been building a talented squad for the future for some time now and it makes sense that Tadej has been part of this from the start. We've watched him growing from teenager to adult and what he's accomplished is amazing."
Pogacar joined UAE Team Emirates in 2019 as a 20-year-old rider, after winning the Tour de l'Avenir in 2018. As a first-year professional, he won Volta ao Algarve, the Tour of California and three stages in the Vuelta. Two years later, the Slovenian has already won two Tour de France.