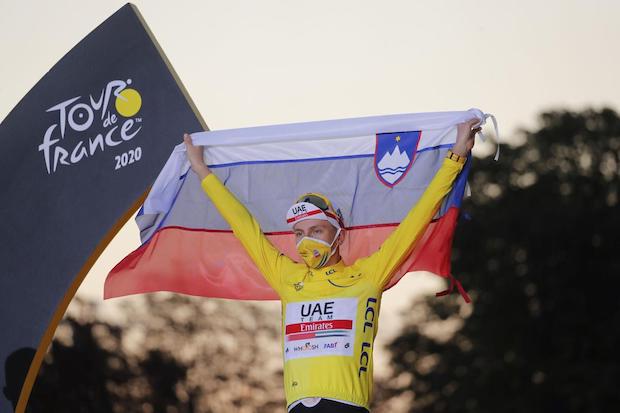 Tour de France winner Tadej Pogacar has extended his existing contract, agreed through 2024, for another two seasons. 
"I feel at home in this team; there is a special atmosphere between the management, riders and staff and it's a good environment to be in," said Pogacar.
"The team shows a lot of trust and confidence in me which I am thankful for, and I work hard to show that when I'm racing alongside my teammates. I hope we can have many more successful seasons together in the years ahead," he added.
"This is really big. It was my first goal of the season and my first home race, so it was really important and I'm super happy." Pogacar said about his victory in UAE Tour.
Pogacar has had an impressive debut in pro peloton and rose to prominence in the past two years. As the winner of 2019 Tour of California, he became the youngest cyclist (20) to win a UCI World Tour race. He also won the 2020 Tour de France, which was his first time participating in the race.
UAE Team Emirates CEO Mauro Gianetti said: "Tadej strongly believes in our project as we do in his abilities. It is already the third time we've extended his contract, which shows his commitment to the project we are building here at UAE. We are creating a real group, united, with an atmosphere that I don't remember in all my years in cycling. I am particularly proud of this."