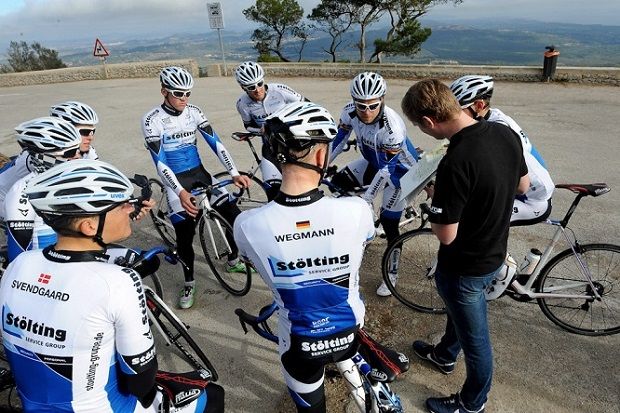 After being promoted to the pro-continental level in 2016, Stölting Service Group has announced that they will withdraw from cycling. 
"It was important for us to give our riders the opportunity to look around as early as possible and not to wait," said team manager Christian Große Kreul. "Whether we returned to Continental status, or completely withdrawing, it would make no difference for these high-class riders."
Among the 17 riders in the team, only four are still without a contract for next year, Gerald Ciolek, Linus Gerdemann, Thomas Koep and Christian Mager.
Another team to fold at the end of 2016 is NFTO. The British squad is closing after a replacement sponsor could not be secured to keep the team running in 2017.
NFTO had announced it was ending the ownership and sponsorship of the team earlier this year, but a new team was set to form out of it, run by the team's sport director Tom Barras. However, the initial unnamed replacement sponsor backed-out at the eleventh hour and efforts to find a new sponsor have fallen short.
"We've been here before. Cycling is a rollercoaster," Barras told Cycling Weekly. "There is only one revenue stream and that is sponsorship. If that's not there then we can't run a team. It's very difficult."
"I am still working with an agent and haven't give up but I am less and less hopeful each day. It doesn't look like it will happen, but if a sponsor steps in, it is still very much doable. I just haven't been able to raise the £300,000."