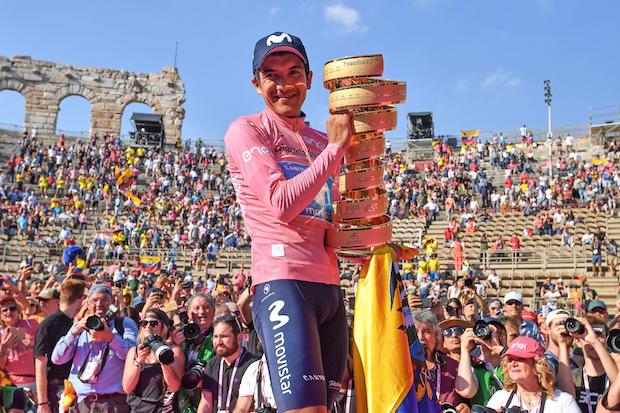 The Giro d'Italia will run with an audience this autumn as the officials confirmed that the 2020 edition will start in Sicily following the forced cancelation of the planned start in Hungary.
Race director Mauro Vegni also said that the organisation is writing down solutions for the three stages that would originally be held in Hungary. In addition to an extra stage in Sicily, a stage in the southern region of Basilicata around Matera and an extra mountain stage in the second week are also planned. It is said to be a stage through the Abruzzo, with mountain village Roccaraso as an important possibility.
Earlier it was leaked that the Italian stage race would start with a time trial in Palermo, the capital of Sicily. The second stage would then go from Monreale to Agrigento, followed by the third stage with finish on the Etna volcano. The Grande Partenza in Budapest has already been postponed to 2021.
Paolo Bellino, the CEO of RCS, says he has made a proposal with the conditions that cycling will meet when the season resumes. "That proposal takes into account the public, but according to the rules of the decree of the prime minister on June 11, so with social distancing rules. It is a return to normal, although it will not be as we are used to. In any case, it is a step further than a few months ago."
The cycling union and RCS's proposal has yet to be approved, but that does not seem to be a problem after a "very productive conversation". At the end of this month, the Giro d'Italia will present the final route. The tour is scheduled for October 3-25 on the revised calendar.