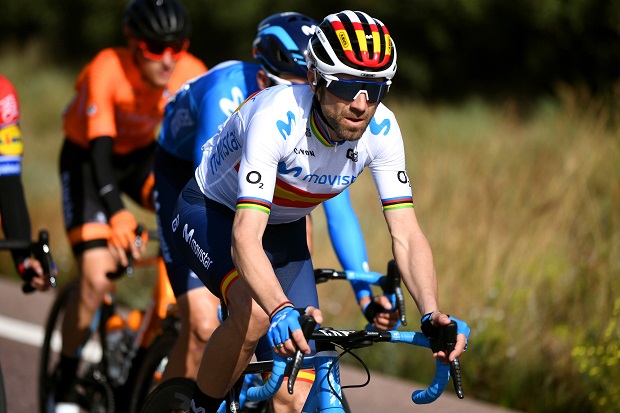 The Association of Professional Cyclists has asked the Ministry of the interior to exempt its members during the coronavirus pandemic, so that they can continue to train individually.
The two-week state of emergency in Spain has ordered everyone to stay indoors and those caught riding outside can be stopped by police, fined and even arrested.
Many reports during last days showed amateur cyclists in Spain being stopped by police, with fines of up to €3,000 in force for those who ignore instructions and continue to ride.
Association of Professional Cyclists president, José Luis de Santos, told Marca: "The ACP has approached the ministry to explain the need for our members to be able to carry out their work on Spanish roads, an activity that is allowed in Italy," he explained.
"The number of professionals in Spain is no more than 140 people and we are not going to invade the roads.
"We have already agreed among ourselves to ask permission to train and carry out work individually."
De Santos highlighted the harm that this ban could do to pro riders, "because losing form is a quick process and getting it back is slower,"
"Cycling is an individual and solitary sport. Several riders have contacted me. We want a distinction to be made, in that we are not cyclists, we are professionals, but the authorities do not allow traffic on the road under pain of fines."
Professional riders aside, cycling has experienced a massive uptake in New York as commuters avoid the subway, instead opting to utilise the Citi Bike bike-share scheme.