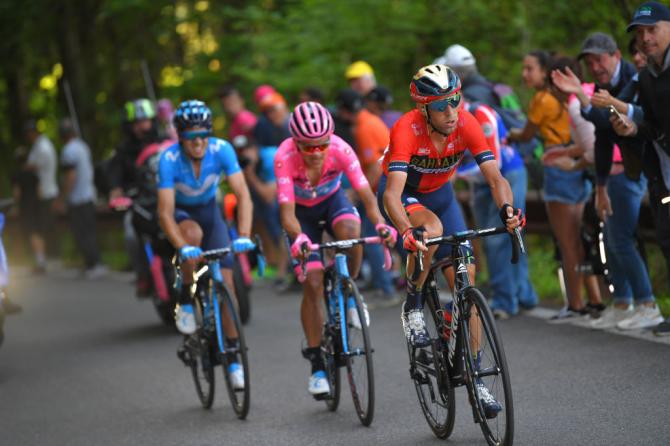 UCI president David Lappartient says that the Giro d'Italia and other one-day races will be rescheduled for later in the season.
Cycling's international governing body is working to redesign the 2020 cycling calendar. The current plans include extending the end of the men's and women's seasons from October 20 to November 1.
"With regards to the men's calendar, depending on the space available and taking into consideration the possibility of overlapping, to the three Grands Tours and cycling's Monuments," read a UCI statement. "The principle of flexibility could also be envisaged when it comes to the number of cyclists entered by teams at events."
"We're working with the organiser RCS to find a place for the Giro, undoubtedly in Autumn," Lappartient said in an interview with France TV Sport.
"The possible avenues are a localised Giro, obviously redesigned too, and perhaps not of the same length. But the Giro, together with the postponed Classics, obviously forms part of our priorities, and we have high hopes of seeing it raced. As for the Tour de France, for now, nothing has changed."
"In the days and weeks that come, we're going to work on remodelling the calendar, depending on the evolution of the epidemic, of course," Lappartient said.
"The first possibility is to refix the Monuments of cycling for the Autumn. For that we have the possibility to pushing the end of the season out by two weeks, to October 31. We'll also study how to shift certain race dates in order to make space for everybody."