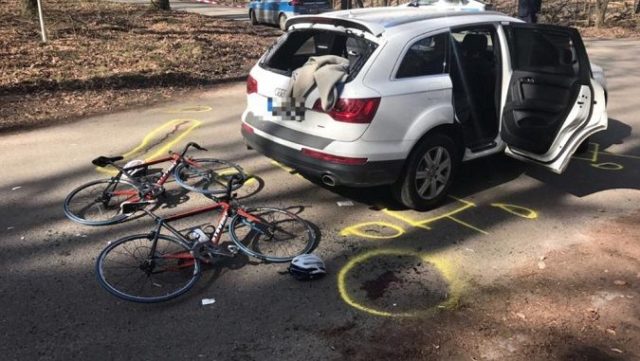 At least four people were injured after being hit by a car during a cycling race in the German capital on Sunday. 
One person is fighting for life and another has been left seriously injured. Both competitors were rushed to hospital following the collision in Berlin.
Local reports said four rescue cars, two emergency doctors and a fire truck were sent to the scene in the forested Wannsee area in south Berlin. The race is held on open roads, but marshals close one lane of the carriageway to cars.
It is unclear how the car, identified as a white Audi SUV, came to enter the lane reserved for cyclists. It is thought that after entering the lane the vehicle then stopped and cyclists hit the back of the car after coming round a bend.
German paper Bild reported none of the car's four occupants were injured in the crash. They were reportedly on a day trip to the forest.