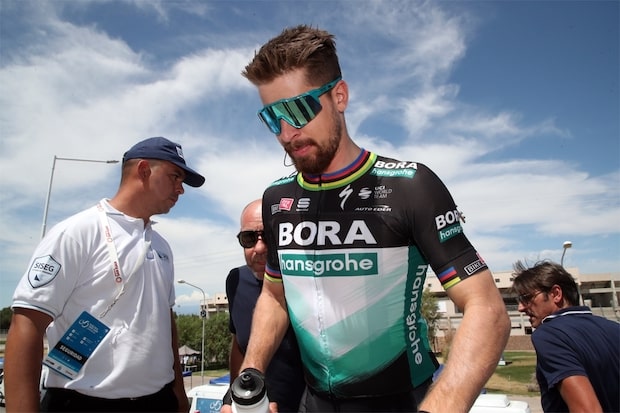 Peter Sagan and Bora-hansgrohe are in talks for a contract extension and according to the German manager, there is a chance that the roads will part with the Slovak rider.
"Peter is entering the fall of his career," says Ralph Denk. "The outcome of our conversations is open. We would like to make a decision in April, but I don't dare to say which way things are going ", says Denk.
"We are very grateful for what Peter has meant to us. The sponsors have received a lot of attention thanks to him, but he will be entering the fall of his career. "
Sagan is one of the highest paid riders in the peloton. He reportedly earns around five million euros.
"We also have to consider whether we still want to pay for that. Or is it better to invest that money in the youth? If Peter doesn't stay, I have a lot of money available. The sponsors trust that I can put together the best possible team with the money. "
Three-time world champion Sagan has been racing for Bora-hansgrohe since 2017 when he came over from the Tinkoff team, which ceased to exist at the end of 2016.