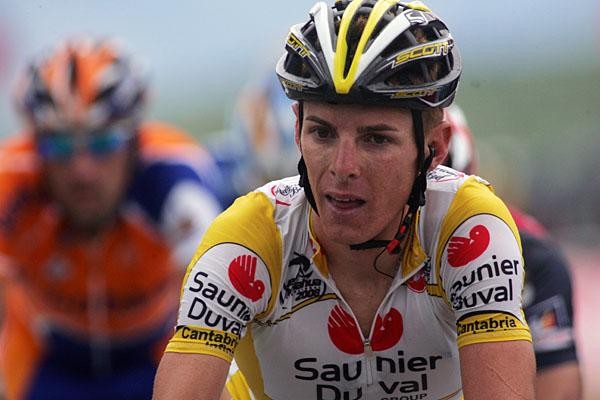 Riccardo Riccò, the rider who in 2012 was handed a 12-year ban by the Italian anti-doping agency,  could face prosecution for allegedly supplying drugs to an amateur rider.
The Gazzetta di Modena reports that a preliminary hearing at the end of the month will determine whether Riccò and seven other suspects will face charges regarding the distribution and use of banned drugs among amateur cyclists in Emilia-Romagna. The latest development follows an police operation in 2014 that alleges stolen prescriptions were used to obtain drugs such as EPO.
Riccò, 33, was kicked off the 2008 Tour de France while in second place after failing a test for the blood-booster Cera and served a 20-month ban from cycling and was also tried and fined €5,710 euros by a court in Padua.
In 2011, Riccò was admitted to a hospital in critical condition, with sepsis and kidney failure, allegedly due to a blood transfusion he performed on himself with 25-day-old blood. Riccò admitted he had performed the transfusion to the doctor treating him. He was well enough to be released from hospital within two weeks, and was sacked by Vacansoleil. Riccò later denied blood doping, but also stated that he was finished with the sport and that he wanted to train to become a barista.
On 19 April 2012, Italy's National Anti-doping Court banned Riccò from any professional cycling activity for 12 years, effectively ending his career.