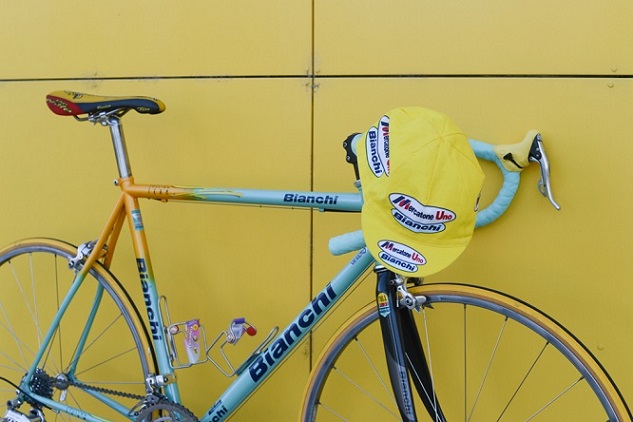 The name "Marco Pantani" conjures up images of bold attacks, ascending like a bird in the drops and descending like a devil behind the saddle. And regardless of what you might say about his flaws — in cycling and in life — there's little doubt "Il Pirata" rode with a level of panache rarely seen these days.
Marco Pantani etched his name into cycling history in 1998 when he became one of only seven riders to win both the Giro d'Italia and Tour de France in the same year. Riding with the Mercatone Uno team, his bike was produced by Italian manufacturer Bianchi and painted in the famous Bianchi celeste with the yellow of Mercatone Uno.
Equipped with Campagnolo 9s Record, which had only been released the year prior, the Bianchi Mega Pro XL Reparto Corse was a racing machine of the highest standard, as demonstrated by the results achieved by those who rode it.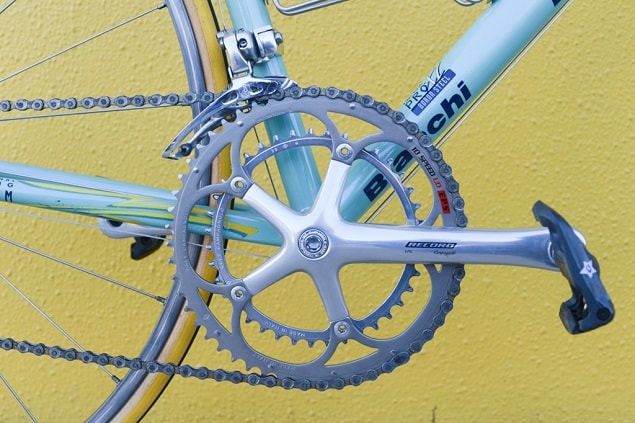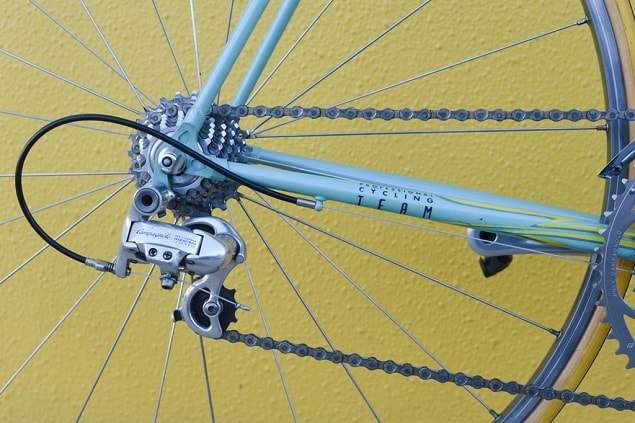 Of course 1998 was a year also made famous by the Festina Affair which saw riders protest during the Tour de France, with Marco Pantani as their mouthpiece. The image of him sitting on the ground is equally as iconic as his stage 15 win in soggy conditions to Les Deux Alpes.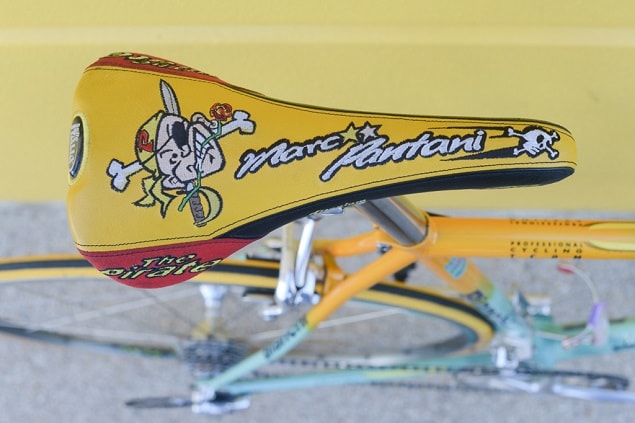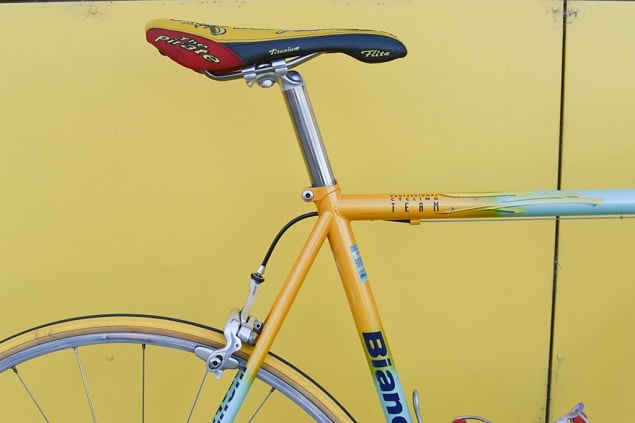 Pantani and his team rode an alloy version of this frame. The bike pictured features lightweight Boron steel with beautifully bowed seat stays.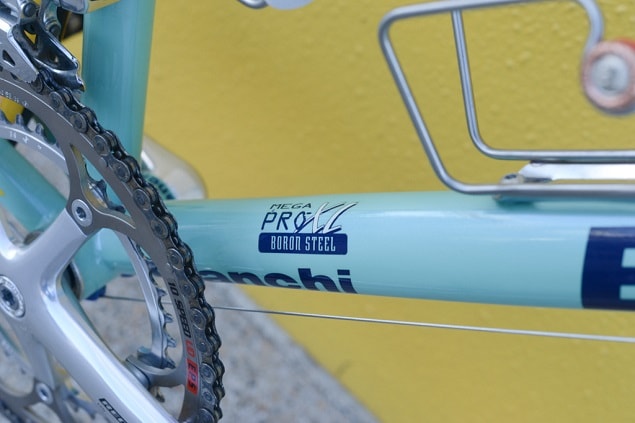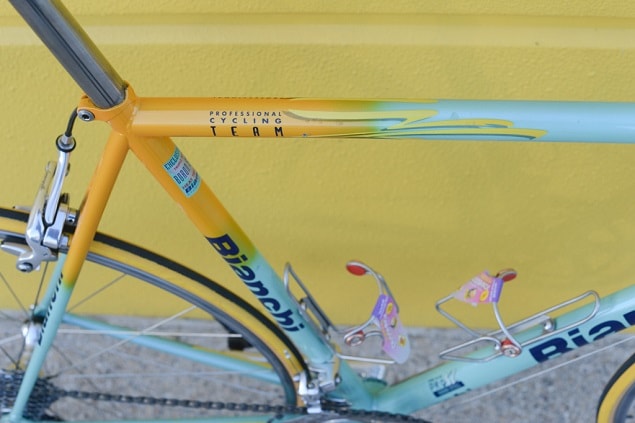 SPECS
Frame – Bianchi Mega Pro XL Reparto Corse, Boron Steel
Fork – Time Carbon
Stem – ITM
Headset – Campagnolo Record
Bars – ITM Super Italia Pro 260
Brakes – Campagnolo Record
Derailleur – Campagnolo Record 9s
Shifters – Campagnolo 9s
Cassette – Campagnolo Record
Cranks – Campagnolo Record 175mm
Wheels – Campagnolo Proton clincher
Tyres – Vittoria Corsa CX
Saddle – Selle Italia signature edition, Ti rails
Seat pillar – Campagnolo Record Titanium 27.2
Bidon cages – Ciussi Inox