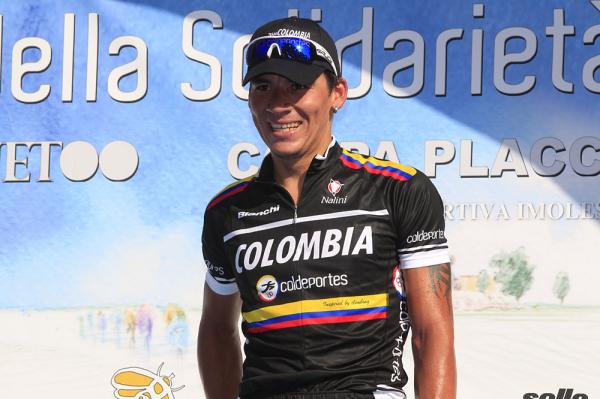 Retired professional cyclist Juan Pablo Valencia was arrested this week in Italy after being charged with trafficking and dealing cocaine.
The former Team Colombia rider is believed to have stocked up on the drug in Bergamo, Lombardy, where he was officially resident.
Before being arrested, Valencia tried to dispose of two bags but they were easily recovered. Inside the bags, police found 17 cocaine packets containing 20 g of the illicit substance.
He tried to misdirect the police away from his real home but with a set of keys on his person they were able to enter his apartment. Inside they discovered a trolley with an additional 40 g of pure cocaine, a substance that was used to cut or dilute the cocaine, an electronic spreader and €4,000 in cash.
The presence of strong traces of cocaine within the bike's seat tube has led officers to believe that Valencia used the bike not only to hide the drug, but also to make deliveries to customers.
Valencia, who was born in Medellin and appeared in one Grand Tour during his professional cycling career, the 2015 Vuelta a Espana, where he finished 87th overall.